30 November 2022
The Best Cruises in the World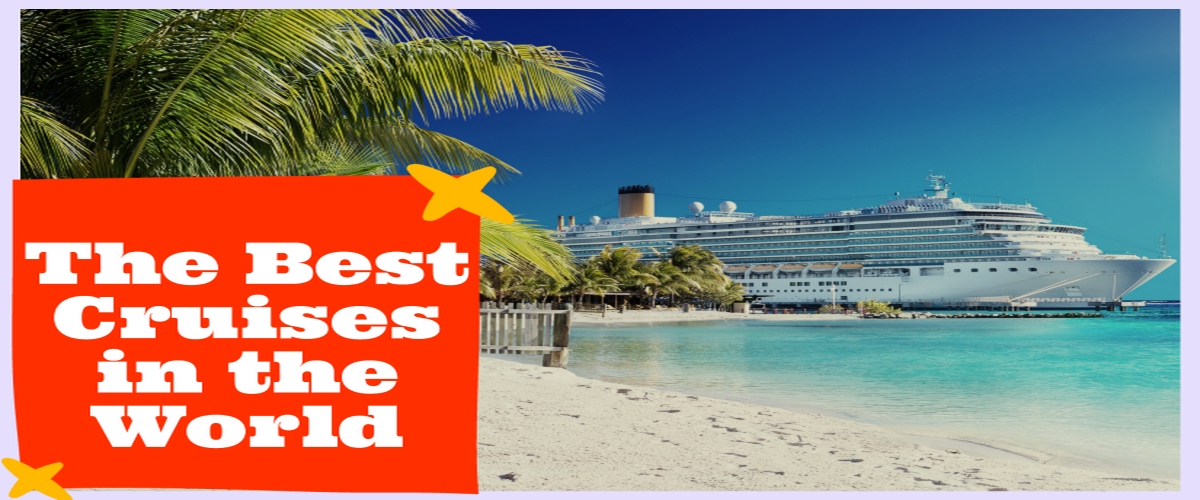 With summer coming to an end, most of us have already taken our vacations this year and are already dreaming about our next one. Maybe you went on a road trip across the country or flew to an exotic destination on the other side of the world, but have you considered spending next year's vacation on a memorable cruise adventure?
Cruises have drastically changed over the years in a constant effort to exceed a passenger's expectations. Not too far back, you'd need to dress up in a dinner jacket or fancy dress to have dinner on a cruise, spend your days listening to boring string quartets, or find your own entertainment by making friends with other passengers (an introvert's nightmare!).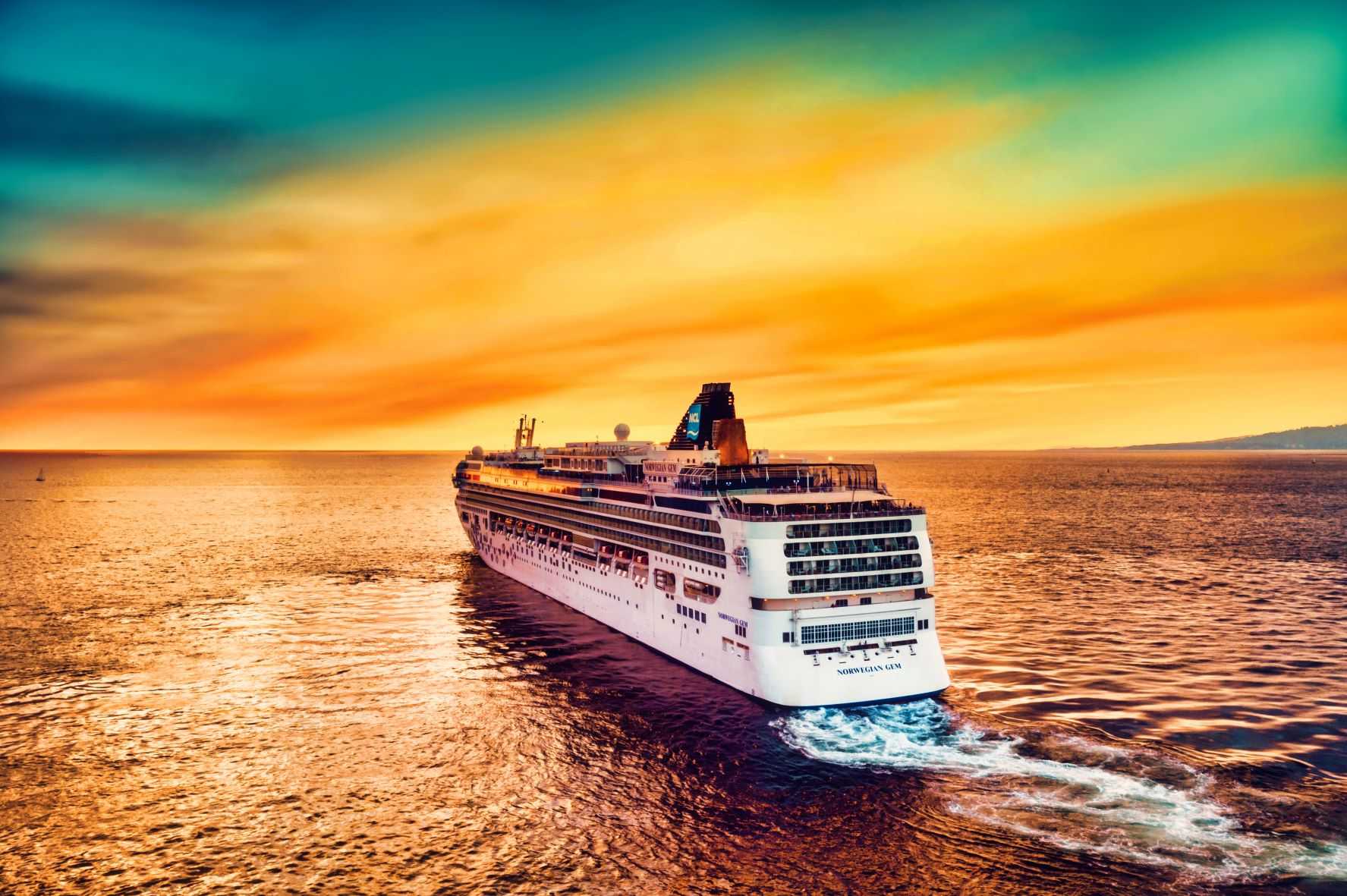 Today, cruise lines have evolved so much that sometimes you forget you're on a ship in the middle of an ocean – and that's because they have almost any and every facility you could possibly think of. Want to go to a casino? Let the kids spend the day at a waterpark? Watch the latest movie in an unparalleled theater experience? You could do all of this and more in most cruise ships. Even better, cruise ships often have multiple restaurants onboard so you can decide if you want a fancy meal or just want to grab some fast food so no forced dinner jackets!
If you're considering taking a cruise for your next vacation, check out this list of some of the best cruises currently available to pick one that's perfect for you.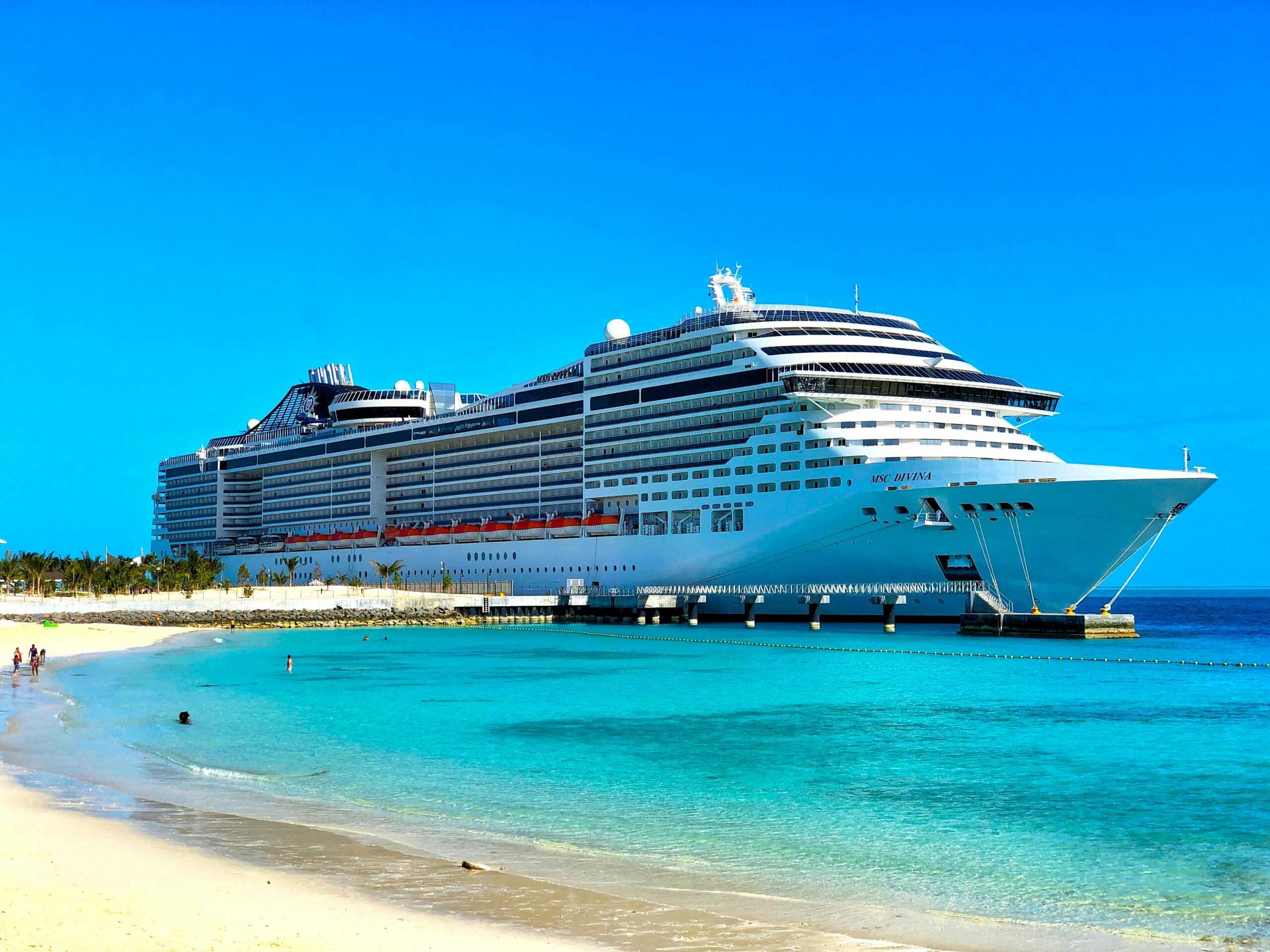 What should I know before going on a cruise
What should I know before going on a cruise?
What is a cruise?
Cruise ships are large passenger ships where all the fun happens in the traveling as well as at the destination. It's often a round-trip voyage that stops at various ports en route and includes several activities and excursions onboard as well as at the port.
How long is a cruise?
Cruises can last anywhere from three days to over a month. Different cruise lines have different journeys that can last any number of days. The longest one at the moment lasts 52 days and is called the Grand Journey; offered by Celebrity Edge, the trip stops at various ports in three continents.
What do I wear on a cruise?
This is one of the most frequently asked questions people have, and honestly, it depends on the cruise you choose and the itinerary they follow. If you plan to have any formal dinners, you'll still need fancy clothes for you and your partner (think prom dress or tuxedo, even). Other than that, you can mostly wear whatever you want.
Do cruise lines accommodate special dietary restrictions?
Some cruise lines do take into consideration certain dietary restrictions and are able to provide meals that are suitable for you; the extent they would go depends on each particular cruise line. I would suggest reaching out to them in advance to be sure prior to purchase tickets.
Can I bring my own food and drink onboard a cruise ship?
Most cruise lines do not allow external food and drink to be brought onboard. Some of them allow water bottles while others allow anything. Check with the cruise you booked prior to packing.
How can I prevent motion sickness while on a cruise?
Be prepared – even if you go on a cruise often, each experience is different, and it doesn't hurt to be ready for anything. There are great motion sickness wrist bands called Sea Bands (side note – this also works for morning sickness!). OTC motion sickness patches work great for some people as well – the MQ Motion Sickness Patch on Amazon is only $10 for a twenty pack. There are also medications like Dramamine or Bonine, both of which are available over the counter. If you know that you're prone to motion sickness, you may be able to visit your general physician and get a prescription for something stronger like Scopolamine or Promethazine.
What happens if there is an emergency while I'm on a cruise?
If you have an emergency of any sort, most ships will stop at a nearby port to catch the next flight home so be sure to take your passport and other photo identification with you.
Is everything onboard included in a cruise?
No. Many people are shocked to find that the amount they've paid doesn't cover everything that's available. You're guaranteed a stateroom, all meals in at least one dining space, access to the main pool area, and entry to certain activities and entertainment like musical shows or karaoke. Often, services such as spa treatments, specialty restaurants, and activities like dance lessons will cost extra. If you buy a ticket that comes with cruise cash, you can use those toward the additional activities.
Are port excursions included with a cruise ticket?
No. 99% of port excursions are managed by the locals at that port, and while you may be able to book them early, they are not included in the cost of your ticket.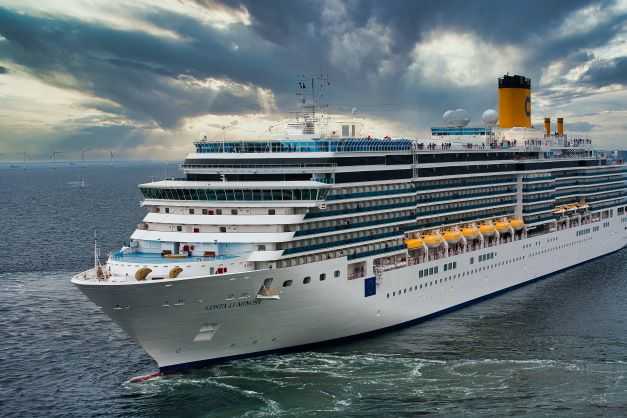 What are the best cruise lines?
Currently, there are over fifty ocean cruise lines and twenty-five river cruise lines all over the world from which you could choose. Some of the most popular cruise lines are:
Luxury Cruise Lines
Luxury cruise lines stand out because of their immaculate environment onboard. You'll want for nothing as you enjoy spacious accommodations, unparalleled amenities, personalized service, and stops at a number of exotic destinations.
Viking Ocean Cruises
Azamara
Crystal Cruises
Windstar Cruises
Hapag-Lloyd Cruises
Oceania Cruises
Silversea Cruises
Paul Gauguin Cruises
Seabourn Cruise Line
Regent Seven Seas Cruises
Mainstream Cruise Lines
The most common, mainstream cruise lines meet the needs of passengers by offering standard resort features that are fun for the entire family.
Royal Caribbean International
Carnival Cruise Line
Celebrity Cruises
Princess Cruises
Costa Cruises
Norwegian Cruise Line
Cunard Line
MSC Cruises
Disney Cruise Line
Holland America Line
Expedition Cruise Lines
Expedition cruises are lines that go on longer voyages to more unique areas that are filled with history, nature, and culture.
Silversea Expeditions
Alaskan Dream Cruises
Zegrahm Expeditions
Blount Small Ship Adventures
UnCruise Adventures
G Adventures
Quark Expeditions
Hurtigruten
Poseidon Expeditions
Lindblad Expeditions-National Geographic
Ponant
River Cruise Lines
Traveling along inland waterways, river cruise lines are lots of fun because they stop at many more ports than the other types of cruises.
Viking River Cruises
A-ROSA
Vantage Deluxe World Travel
Amadeus
Uniworld Boutique River Cruise Collection
AmaWaterways
Tauck River Cruises
American Cruise Lines
Scenic
American Queen Steamboat Company
Grand Circle Cruises
APT
Gate 1 Travel
Avalon Waterways
Emerald Waterways
Crystal River Cruises
CroisiEurope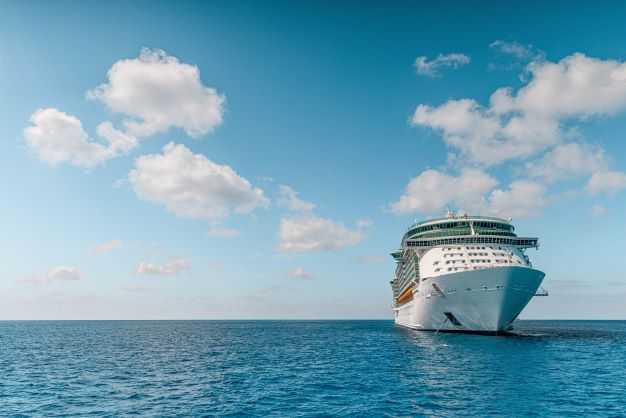 What are the best cruise destinations?
These days there are cruises that go to every continent and stop at almost any country you can think of. A few of the most popular cruise destinations are:
● Bahamas
● Bermuda
● Mexico
● Caribbean
● Alaska
● New England & Canada
● U.S./ Canadian Rivers
● U.S. & Canada Pacific
● Great Lakes
● Panama Canal
● Scandinavia & Fjords
● British Isles
● Baltic
● Greek Isles
● Mediterranean
● Canary Islands
● Hawaii
● Tahiti
● South American Coast
● Antarctica
● Galapagos
● Seychelles
● Africa
● Middle East
● Australia & New Zealand
● Southeast Asia
● Japan & Far East
● Transatlantic
● Nile River
● Amazon River
● Rhine River
● Seine River
● Danube River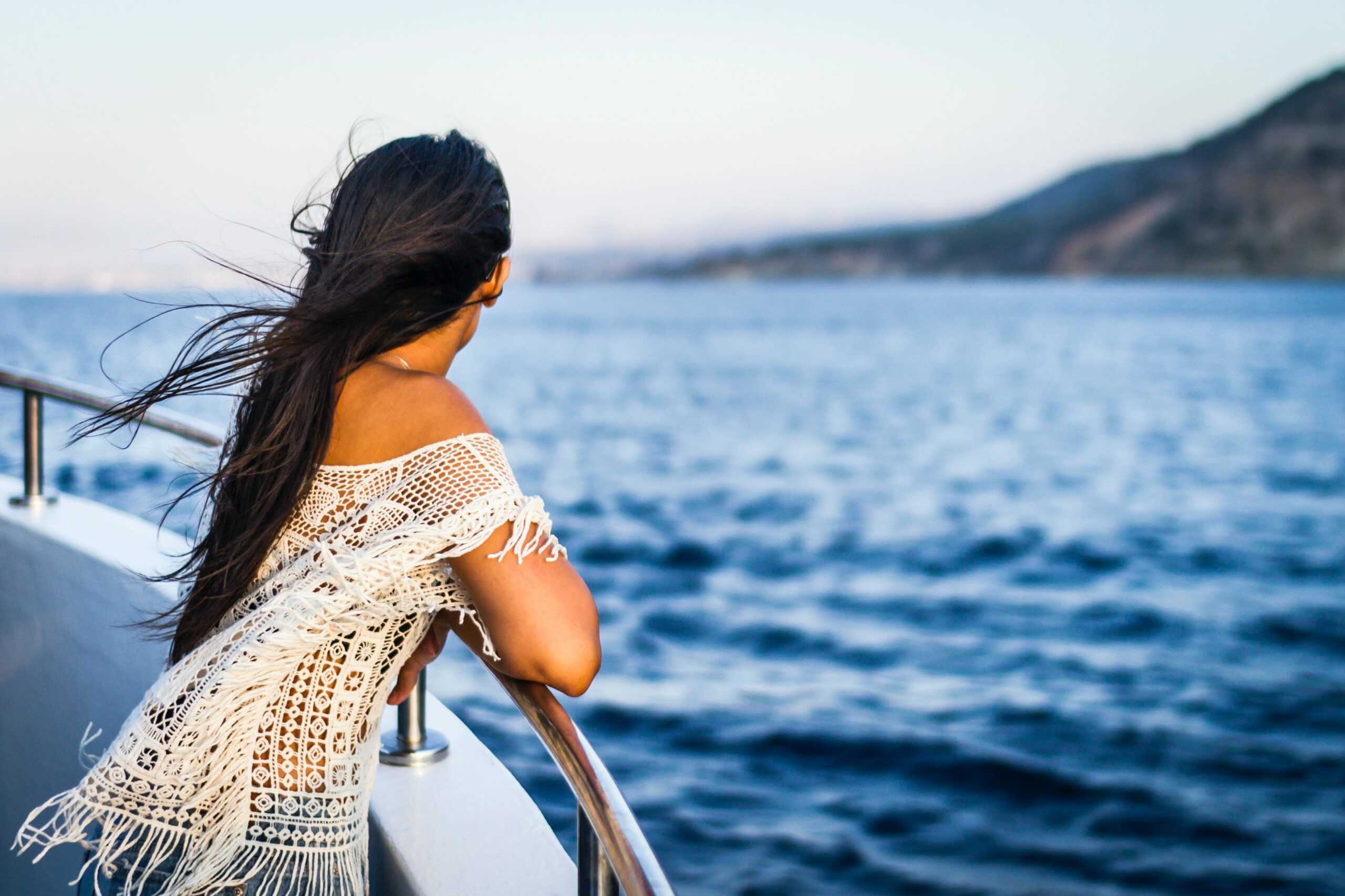 What are the best sites to see by cruise ship?
While cruise ships offer amazing views throughout – just imagine the glistening blue waters against the clear blue skies – there are some sites in particular that are unparalleled when seen from a cruise ship. Here are a couple of sites where you're sure to have an enhanced experience because of your view from the open water.
The Northern Lights
While seeing the northern lights from anywhere isn't guaranteed, if you do get to see them from a cruise ship, I'm sure it'll be an experience of a lifetime. Keep in mind that you have better chances of seeing it from a cruise because a cruise can go to places you can't access by land. If you find yourself in the right place at the right time, just stop and take in the views of the natural colorful display across the sky and reflecting across the Arctic.
The Amazon Rainforest
You could walk and hike and sweat through the humid Amazon rainforest only to be able to see what's around you at any given moment. Or you could take a cruise down the Amazon River and take in the unique ecosystem as a whole among all of the flora and fauna.
Alaska's Inside Passage
If you want to get up close to some of the most famous glaciers in the world such as those in Tracy Arm Fjord or Glacier Bay, then you're going to want to take a cruise through Alaska's Inside Passage. You'll see panoramic views of sweeping glaciers, marine wildlife like otters and orcas, and much more.
Norway's Seven Sisters Waterfall
If you're taking a cruise in that region, make sure the itinerary includes stops at Norway. A cruise is one of the best ways for you to get a close-up view of the UNESCO World Heritage Site Geiranger Fjord as well as the famous Seven Sisters waterfall.
The Panama Canal
One of the only ways you can genuinely appreciate the wondrous Panama Canal is through a cruise. It takes around eight hours to complete this 50-mile-long engineering marvel and during that time you will see a side of it that you can't experience from land.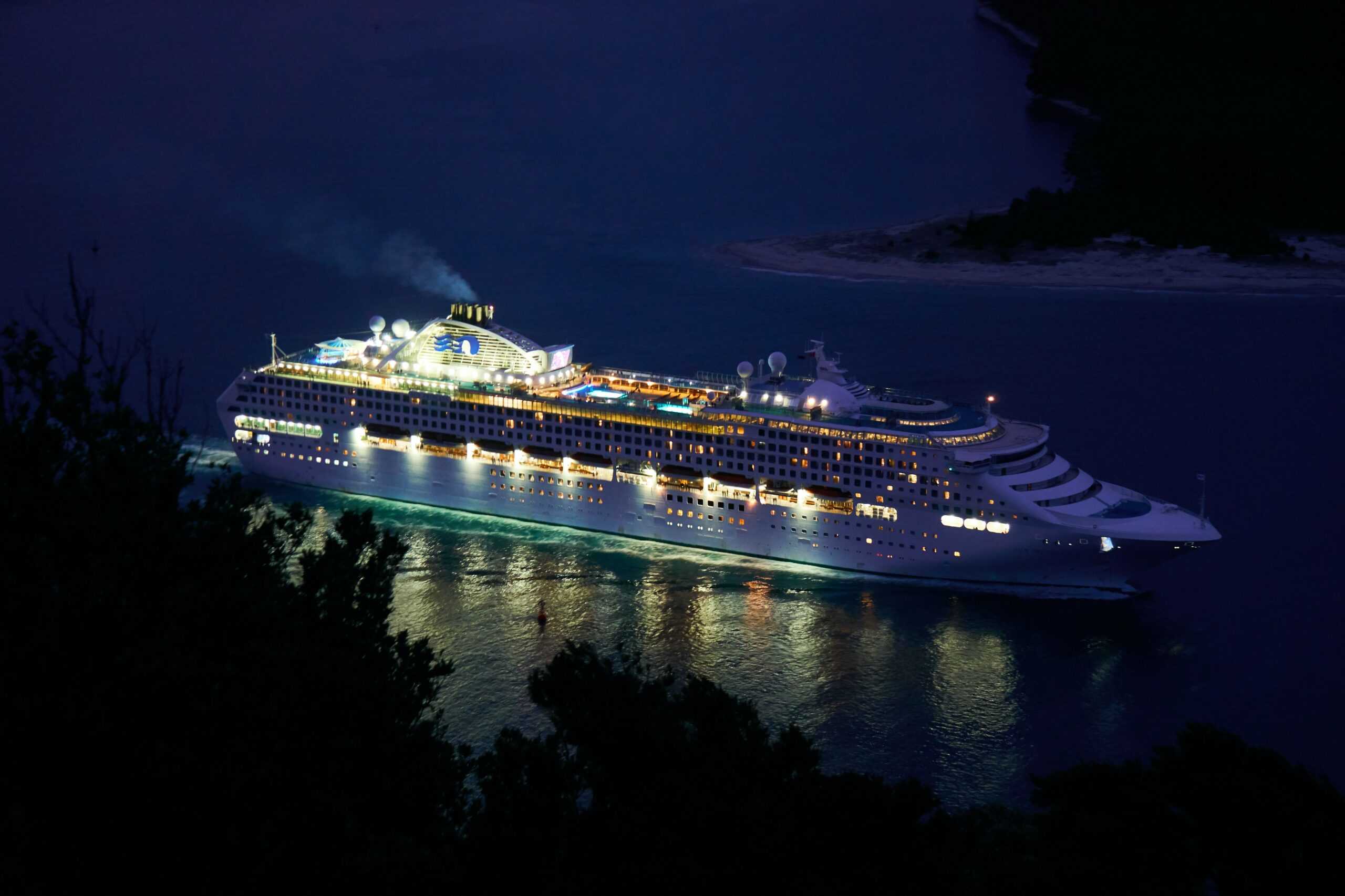 What is a World Cruise?
A world cruise is a life changing adventure that will give you an entirely new perspective on the world and what's important. There are several around-the-world cruises available, but the 152-day-long Full World Cruise offered by Azamara Onward is a popular one. Imagine spending time out on the open waters as you stop at ports along the way such as Cozumel, Panama Canal, Easter Island, Bora Bora, Sydney, Hong Kong, Mumbai, Dubai, Istanbul, Venice, and so much more.
Other world cruises include:
Viking World Cruise
This 138-day adventure on the Viking Neptune departs from Florida and sails through Mexico, the Caribbean, Hawaii, Australia, Thailand, the Middle East, and Europe. Fares start at $59,995.
Royal Caribbean's Ultimate World Cruise
The Ultimate World Cruise offered by the Royal Caribbean lasts 274 nights, stops at all seven continents, and has over 150 stops in more than sixty countries. Fares start at $59,999.
Silversea World Cruise
Silversea's World Cruise is a 133-day-long adventure on the Silver Shadow. The round-trip journey starts (and ends) in San Francisco but will make stops in Indonesia, China, Russia, Vietnam, Fiji, and more. Fares start at $66,000.
Oceania
Another world cruise that ports in San Francisco is the Insignia by Oceania. This particular cruise is known for having some of the best stops and sights like the beaches of Rio De Janeiro, the bustling streets of Mumbai, and the breathtaking Machu Picchu in Peru. Fares start at $43,299.
Princess Cruise
The roundtrip world cruise on the Island Princess lasts 111 days and stops at 47 ports in Mexico, Sri Lanka, Italy, Egypt, etc. Fares start at $19,499.
Regent Seven Seas Cruises
This roundtrip journey from Miami lasts 132 nights and stops at ports in Costa Rica, Fiji, Australia, the UAE, and Italy, among others. You'll be able to enjoy the luxurious amenities of the Seven Seas Mariner such as their many restaurants and lounges, spa, and more. Fares start at $73,499.
Seabourn Sojourn
Join several others on the Seabourn Sojourn as they set sail on a 140-day-long cruise that stops at Papua New Guinea, Seychelles, Kenya, Gambia, and more. Fares start at $66,299.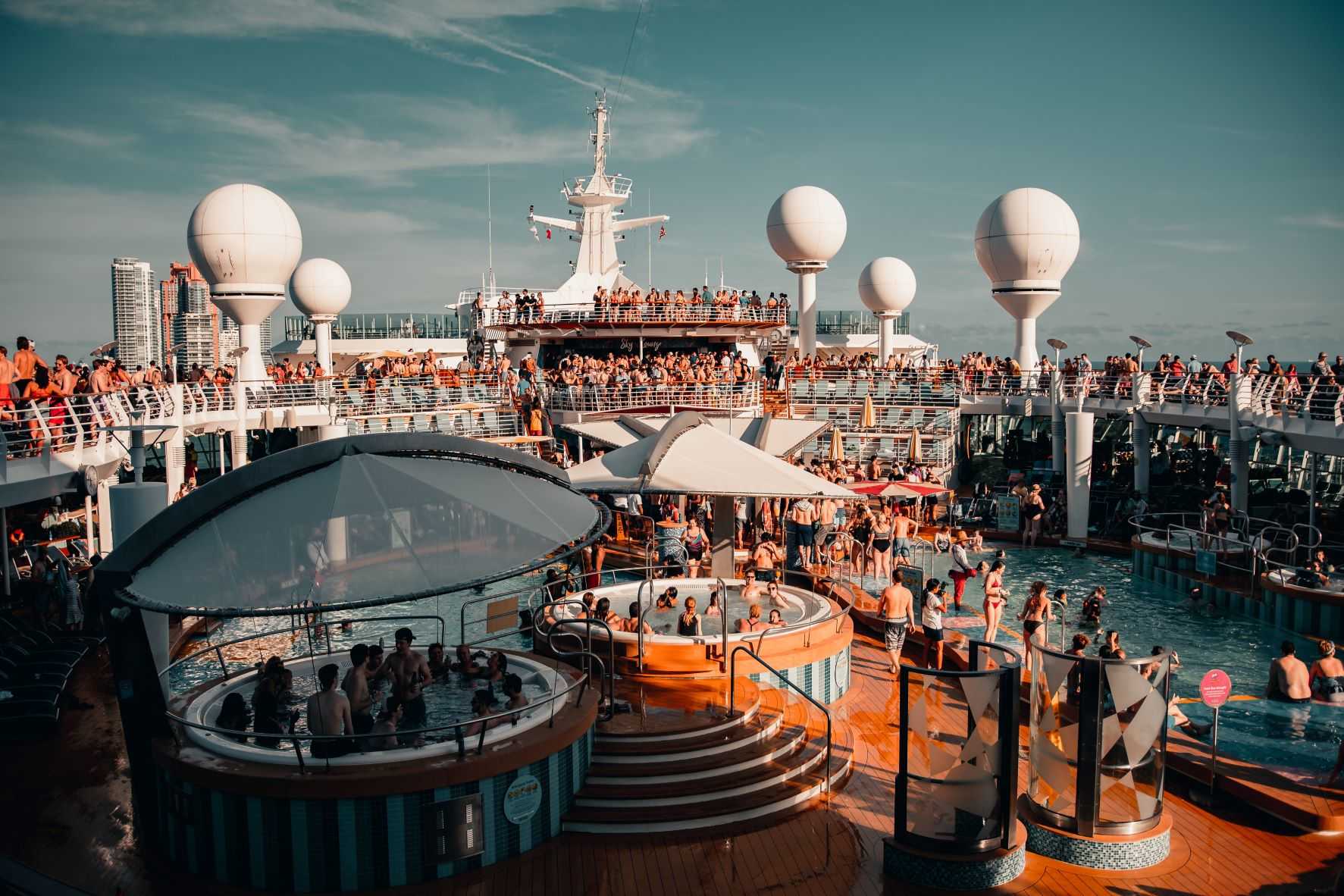 What are the best cruises in the world?
If you're finally convinced that your next vacation needs to be on a cruise ship, then check out this list of the best cruises in the world for you to consider.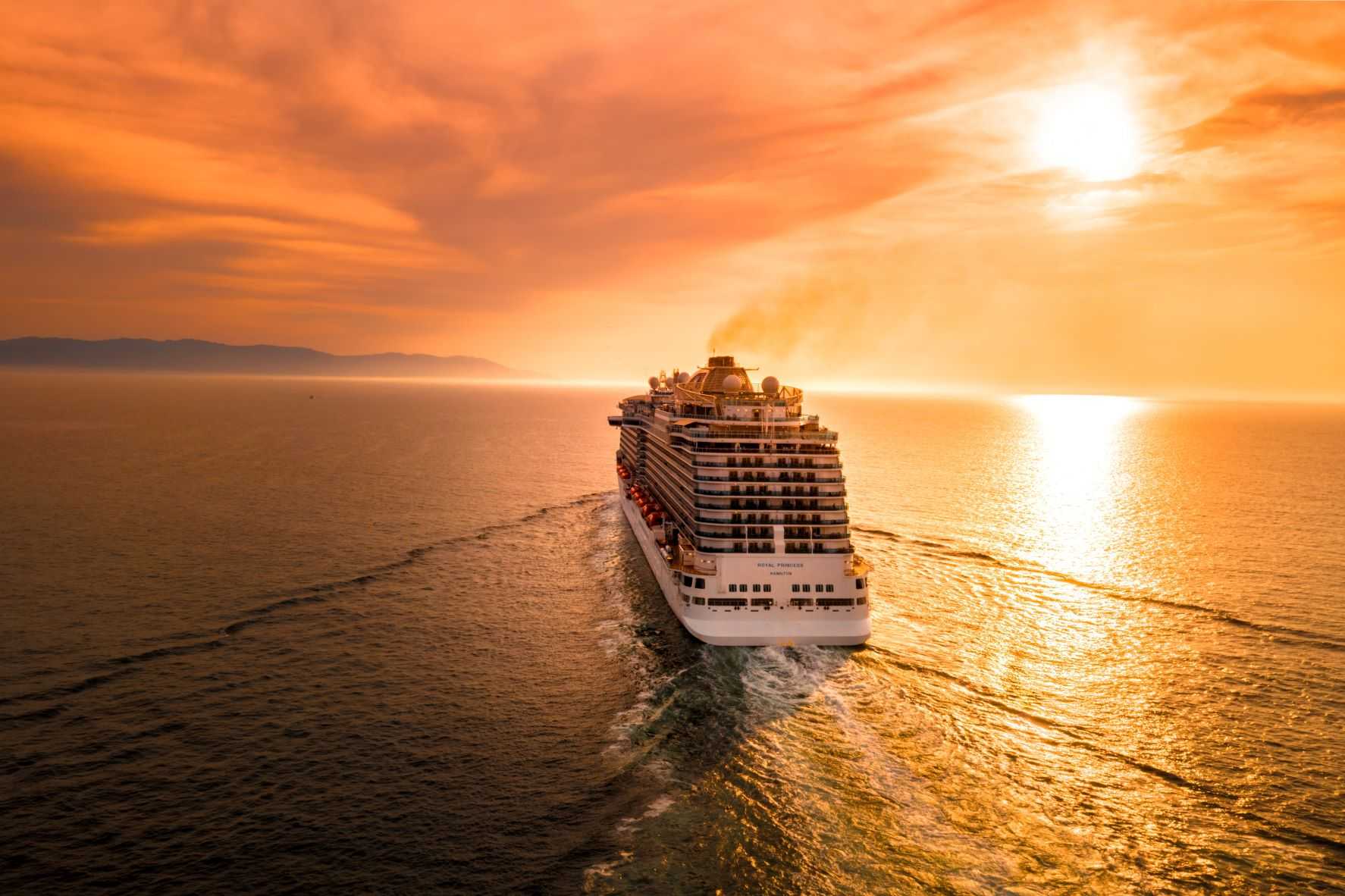 Royal Caribbean Odyssey of the Seas
The best way to describe the Royal Caribbean Odyssey of the Seas is as an all-inclusive resort that floats! It's a cruise ship that appeals to the masses and has sixteen decks worth of amenities and activities – seriously, if you can think of it, they probably have it on board. This includes duty-free shopping, a running track, a basketball court, a rock-climbing wall, karaoke, and even salons so that your hair and nails are taken care of too! Let's not forget all the entertainment stages that have scheduled daily performances of dancers, singers, and more!
Foodies are in for a treat as the cruise ship's cuisine is managed by culinary experts who have crafted unique and exciting menus for you to try. And we're sure you'll find something you'll like because there are more than fifteen restaurants onboard from grab-and-go spots and buffets to lovely formal dining experiences. There are even culinary workshops where the experts teach you their tricks or where you can get hands-on and learn them yourselves.
If you're there with kids, or just want to let loose and act like a kid yourself, head on over to the biggest indoor activity center at sea, the SeaPlex. There's laser tag and bumper cars there, as well as surf simulators, resort-style swimming pools, and more. There's even a Play Place youth program for little ones!
Royal Caribbean Odyssey of the Seas' Transatlantic Cruise sets sail from Fort Lauderdale, Florida, and stops at ports in Malaga, Majorca, and Marseille, before ending the trip in Rome. The trip lasts 14 nights and starts at around $1,600 per person. The Royal Caribbean Odyssey of the Seas also has a Holy Land cruise, a Western Caribbean cruise, a Southern Caribbean cruise, an Eastern Caribbean cruise, a Greek Isles cruise, and a Spanish Transatlantic cruise.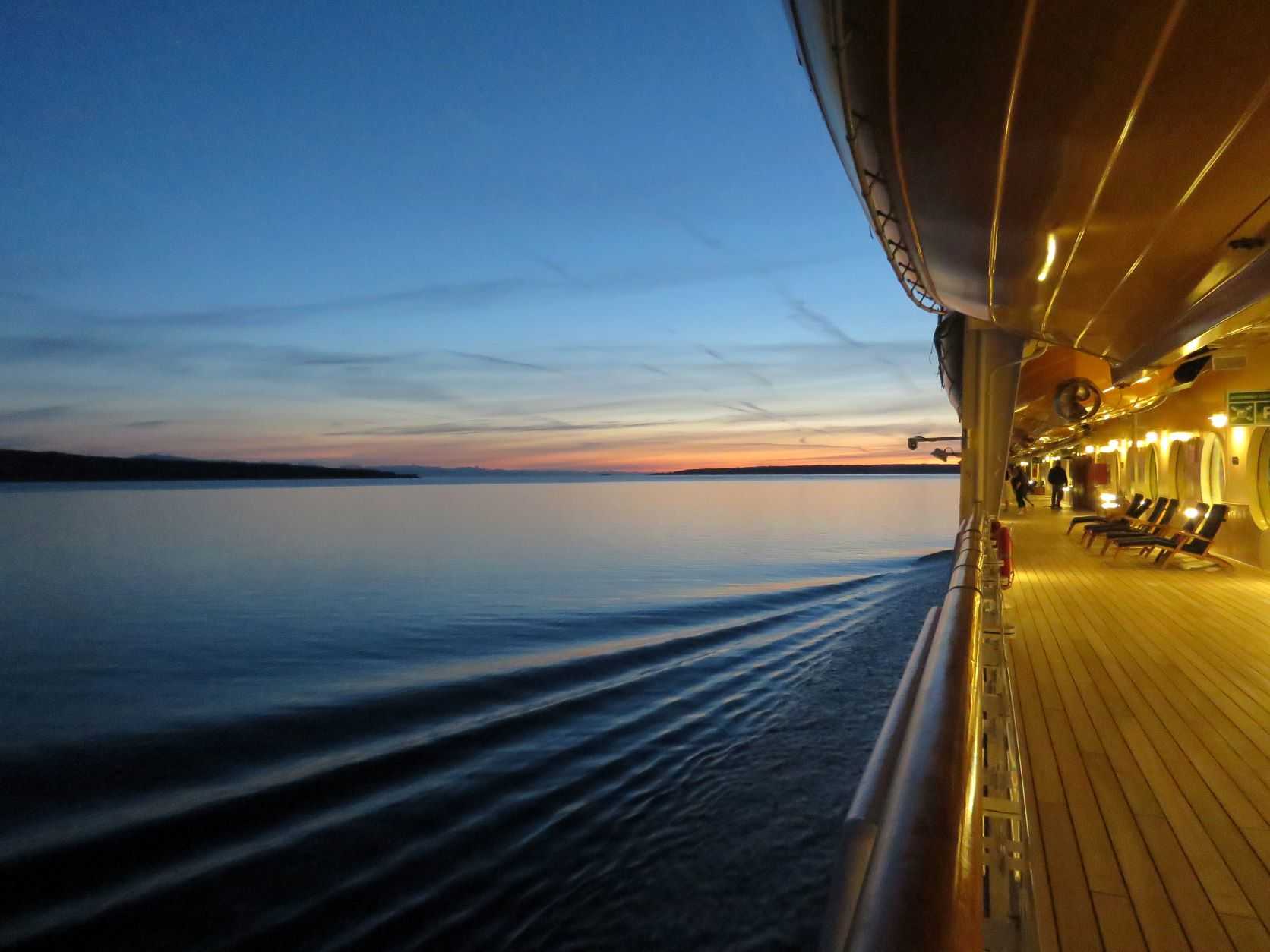 Celebrity Cruises Celebrity Apex
The Celebrity Apex is a star-studded cruise that sails through the Caribbean and Mediterranean seas. The architect for the outdoor space was Tom Wright, who rose to fame with his work on the Burj Al Arab in Dubai, while the renowned Kelly Hoppen MBE designed the interior. The cruise ship can accommodate over 3,000 passengers, most of whom you'll barely see on the spacious cruise ship.
Let's start with the onboard restaurants where Michelin-stars and celebrity chefs play a hand. Many critics have claimed that the Celebrity Apex offers one of the best culinary experiences at sea. There are twenty-nine restaurants, bars, and lounges to choose from which include two restaurants exclusively for The Retreat and AquaClass passengers. There are four main dining restaurants and those alone would guarantee you have a delicious new meal each time during your entire trip. Their globally-inspired menus are filled with delicious new dishes that were crafted by Michelin-star chefs you're not going to want to miss.
While most cruise ships have swimming pools, the Celebrity Apex has sculpture-lined pool decks to go along with it. There's also an all-inclusive pool deck and lounge reserved specifically for the top suites, a decadent spa, and a rooftop garden and theater. The feature that really stands out on this cruise ship is the Magic Carpet Lounge which serves cocktails as it glides up and down the exterior of the ship, offering one of the best panoramic views of your surroundings you could ask for. As far as exceptional amenities go, they also have the first-ever F45 high intensity workout to be available at sea, as well as an onboard Iyashi Dome that uses infrared radiation to combat cellulite.
While they do have promotions and discounts that almost halve the price, a trip on the Celebrity Apex starts at around $1,600. Trips vary from seven nights to fifteen nights and visit places such as the British Isles, Key West & the Grand Cayman, Western Europe, Iceland, Ireland, and more.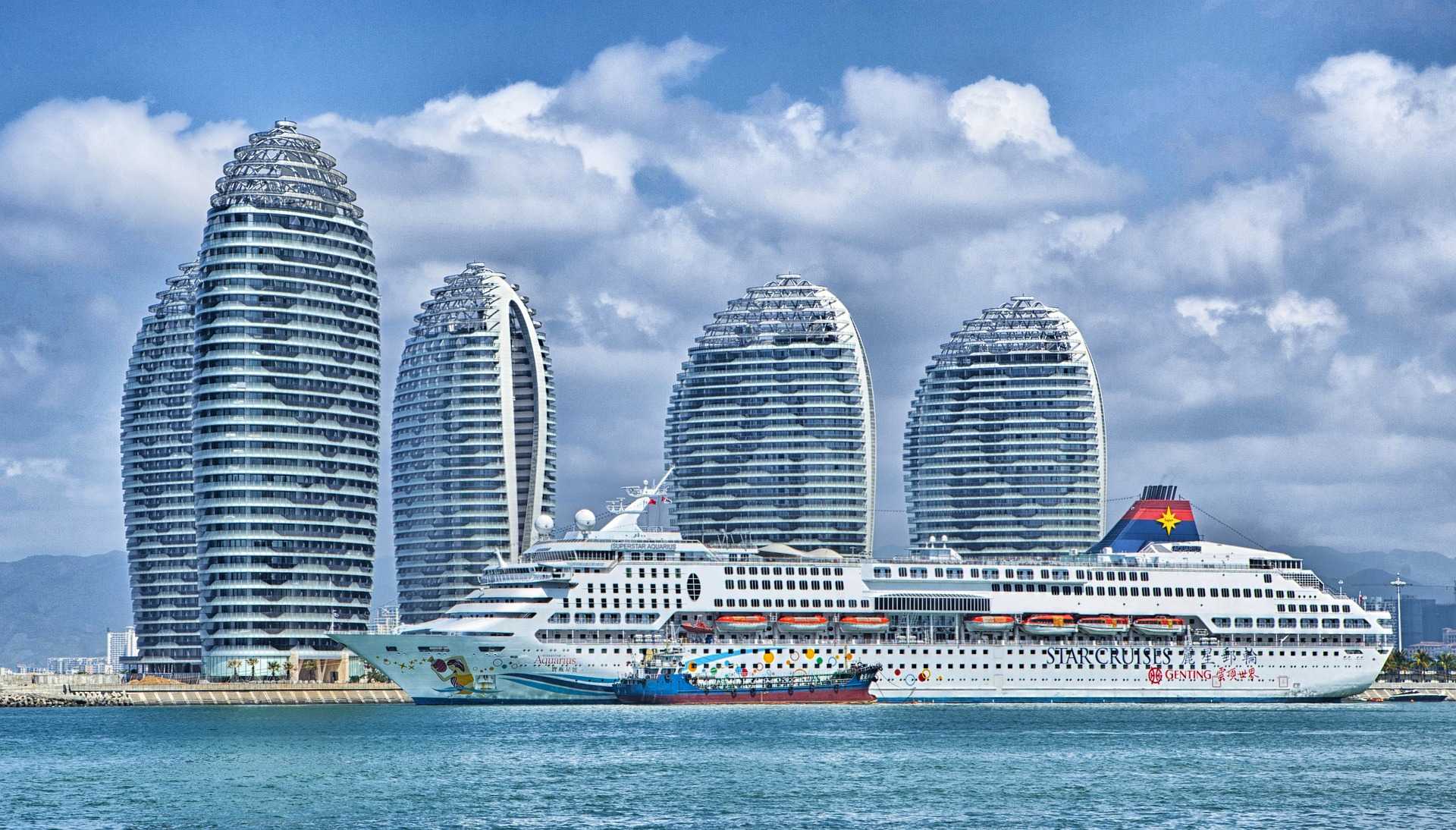 Silversea Cruises Silver Moon
Staying aboard the Silver Moon by Silversea Cruises is one of those magnificent experiences that you will fondly look back on for the rest of your life. This one in particular is great for foodies who want to visit stunning places and experience unparalleled amenities all while immersing themselves in an international food adventure.
As you enjoy the presence of white-gloved butlers serving complimentary caviar, you can take part in the cruise's S.A.L.T. (Sea and Land Taste) program. This lets you feast on local cuisine that you would find in locations en route; for example, if you were to pass Athens, you'll be served authentic Greek food to try. It's a wonderful way for foodies/ travelers to experience all the different countries along the way even if the cruise doesn't stop at port. If they do stop at port, there are related shore excursions offered such as plucking fruits and picking herbs with local chefs, sourcing ingredients in their natural environment, and learning how to cook local dishes from expert chefs.
Silver Moon goes on cruises to Northern Europe, the British Isles, the Mediterranean, the Caribbean, Central America, South America, and more. Cruises start at around $5,000 and include access to a number of onboard dining establishments, fitness center, and the S.A.L.T. Lab where you can learn local culinary techniques through cooking demonstrations and workshops.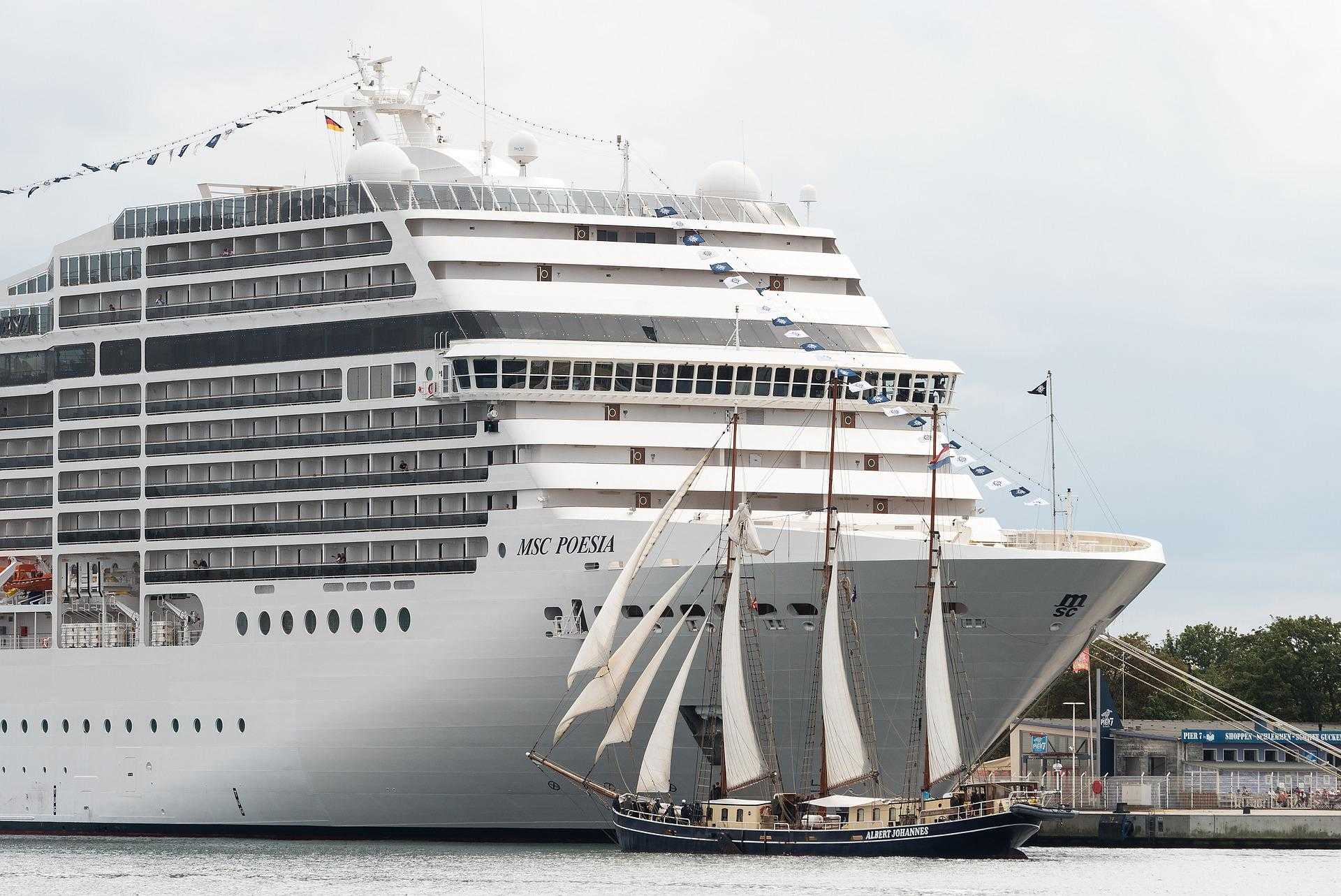 MSC Cruises MSC Seashore
The MSC Seashore by MSC Cruises is a wonderful choice for your next cruise vacation. With the ability to accommodate over 5,600 passengers, it's definitely one of the largest ships you can stay on. There are six swimming pools onboard that you can swim in until you reach your Caribbean destination. A passenger favorite is the Jungle Pool which comes complete with a waterfall wall, ferns, and a hothouse-style design.
There is live entertainment available 16 hours out of the day, including an array of day and night activities. You can catch a show, check out the art wall, or play outdoors at their onboard waterpark. There's even a Himalayan Bridge, a glass catwalk that stands seventy-two feet above a swimming pool, and a zipline if you're looking for a bit of adventure while out on the water!
This is a wonderful cruise if you're traveling with kids. They'll love the Kids Clubs with all of their sports tournaments, group activities, and even a disco dedicated especially for the little ones to dance the day away. Children love the aqua park and its array of waterslides and play areas that are perfect for all ages. There are even onboard activities like a fully immersive VR experience, a full-size MSC Formula Racer kids can drive, an arcade room, and an interactive XD cinema where families can watch the latest family-friendly movies.
There are four main dining places, five specialty restaurants, and eighteen bars and lounges for passengers to relax in. You can have everything from succulent steak at the chef's table to a buffet of authentic international cuisine. Children have their own menus of healthy local and international cuisine that will satisfy their fussy palates. There's even a dedicated dining section for babies between six and twelve months that has been created by nutritionists from the Osservatorio Chicco.
Other facilities include a sports and fitness center, the MSC Aurea Spa, and discounts on excursions at places they port.
MSC Cruises go to Canada and New England, Bermuda, Bahamas and Florida, the Mediterranean, Northern Europe, the Middle East, and more. Cruises start at $400 per person upward depending on destination and length of cruise.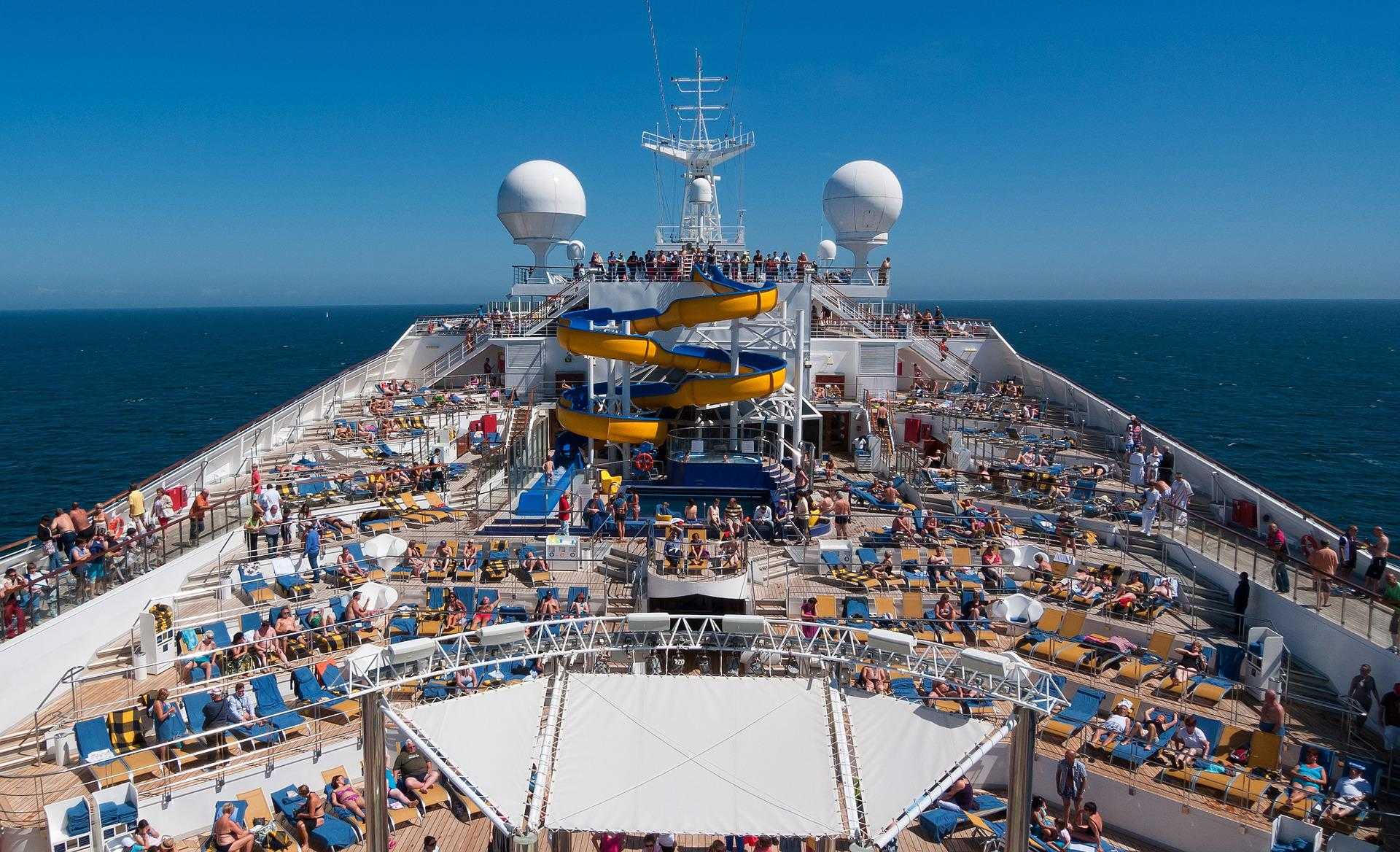 Princess Cruises Enchanted Princess
You won't have to lift a finger if you're onboard the Enchanted Princess by Princess Cruises. The vacation is guaranteed to float your worries away, especially if you decide to travel with MedallionClass. This option gives you a wearable medallion that you can use to order room service, etc. and have it delivered to you no matter where you are on the ship.
There are so many activities and entertainment options onboard which are fun for the entire family. The Discovery at Sea enrichment program gives passengers a chance to get up close and personal with sea animals that may be right under the ship as they speak. Depending on where you sail, there's a Festivals of the World celebration which transforms into different festivals such as Rio's Carnival or Oktoberfest complete with costumes, food, and entertainment. You can also take different destination-themed lessons such as how to hula dance, traditional Māori performances, cooking workshops, and more.
If you'd rather sit back and watch the entertainment, you're in for a treat with their onboard Broadway-inspired productions. Elaborate stages and talented performers put together timeless classics and modern hits that will make you think you're in New York. You can play Deal or No Deal to win large prizes, experience the popular singing competition, The Voice, join in on magic shows, and watch the latest movies under the stars. Not a day will go by where you're bored while on the Enchanted Princess.
The Enchanted Princess goes to various destinations such as Alaska, Asia, the Caribbean, Hawaii, and Mexico. They even offer world cruises with carefully-crafted itineraries to popular destinations. They've got great cruise deals all the time and prices start at $350 upward depending on where you want to go. They often include onboard credits that you can use for extras and even have deals where kids can cruise for free.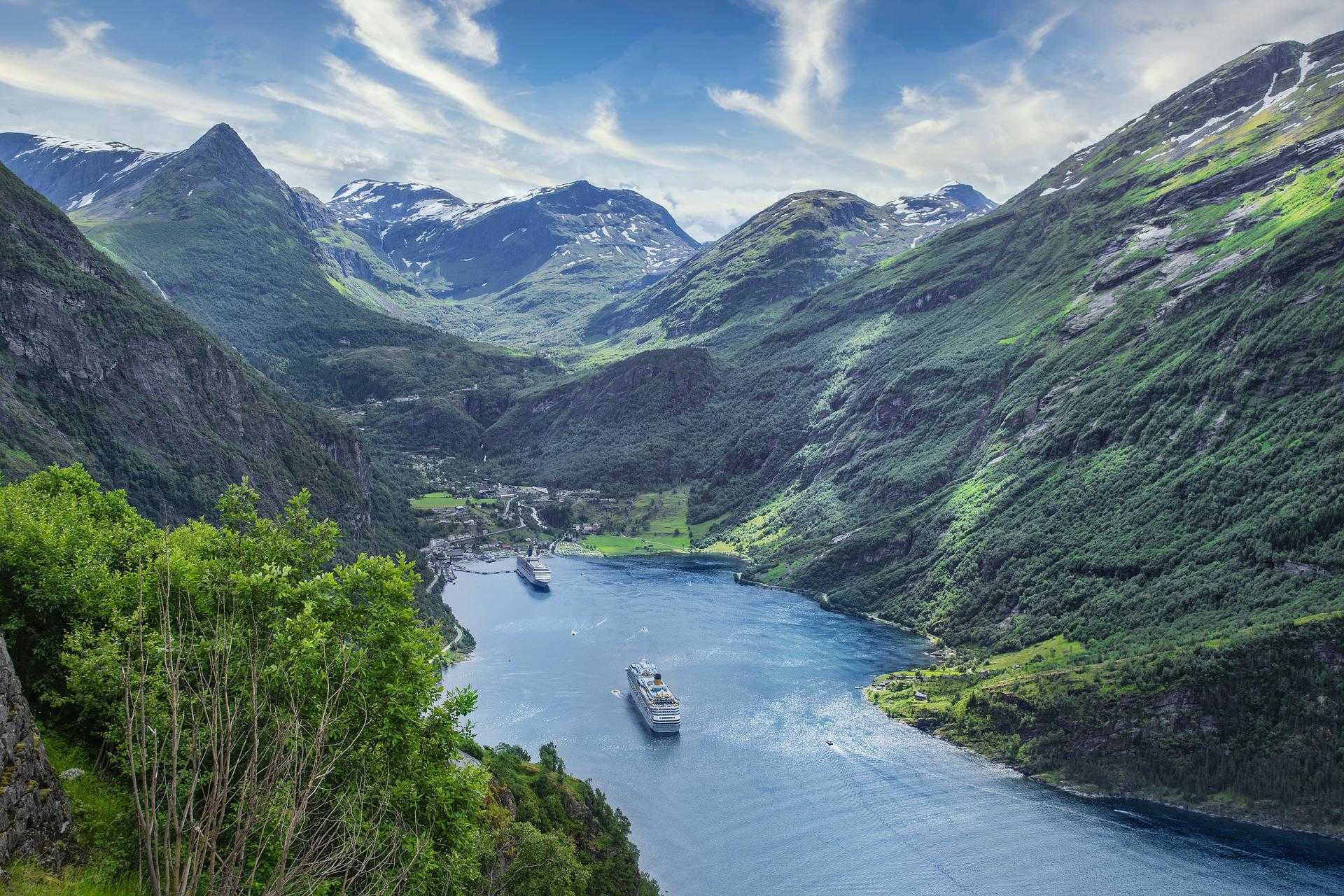 Viking Venus
Venus is the newest addition to the Viking brand with a grand launch in 2021. Their ocean liners are 745-foot-long vessels that can accommodate nearly 1,000 guests. All the staterooms have verandas and there's plenty of space for you to interact with other passengers or not if that's your choice.
There are so many drink and dining options onboard – nine altogether. Popular favorites include Manfredi's, an Italian trattoria that serves fresh pasta and seafood. If you're just looking for a snack, have tea and sandwiches at the afternoon tea service hosted at the warm and friendly Wintergarden. The best part is that there is no additional charge for any of the specialty restaurants onboard Viking Venus.
Other entertainment and amenities you'll find onboard include a fitness center, the Nordic Spa, a hair salon, several onboard shops, and much more. The staterooms are so amazing that you'll probably never want to leave it. The Penthouse Veranda Stateroom is a popular choice and includes floor-to-ceiling sliding glass doors that lead to your private veranda, a king-sized bed with luxury linens, free WiFi, a 42-inch flatscreen TV, private bathroom with spacious shower, premium Freyja® toiletries, a minibar, 24-hour room service, priority to spa and restaurant bookings, early reservations to shore excursions, and so much more. For an out of this world experience, book the Owner's Suite which is one of the largest multi-room accommodations available – there's a separate bedroom, living room, dining room, and more.
The Viking Venus sails to multiple destinations such as Stockholm, Bergen, Athens, Istanbul, Barcelona, Rome, Venice, Amsterdam, London, and more. Prices start at $2,500 upward depending on destination and the number of days.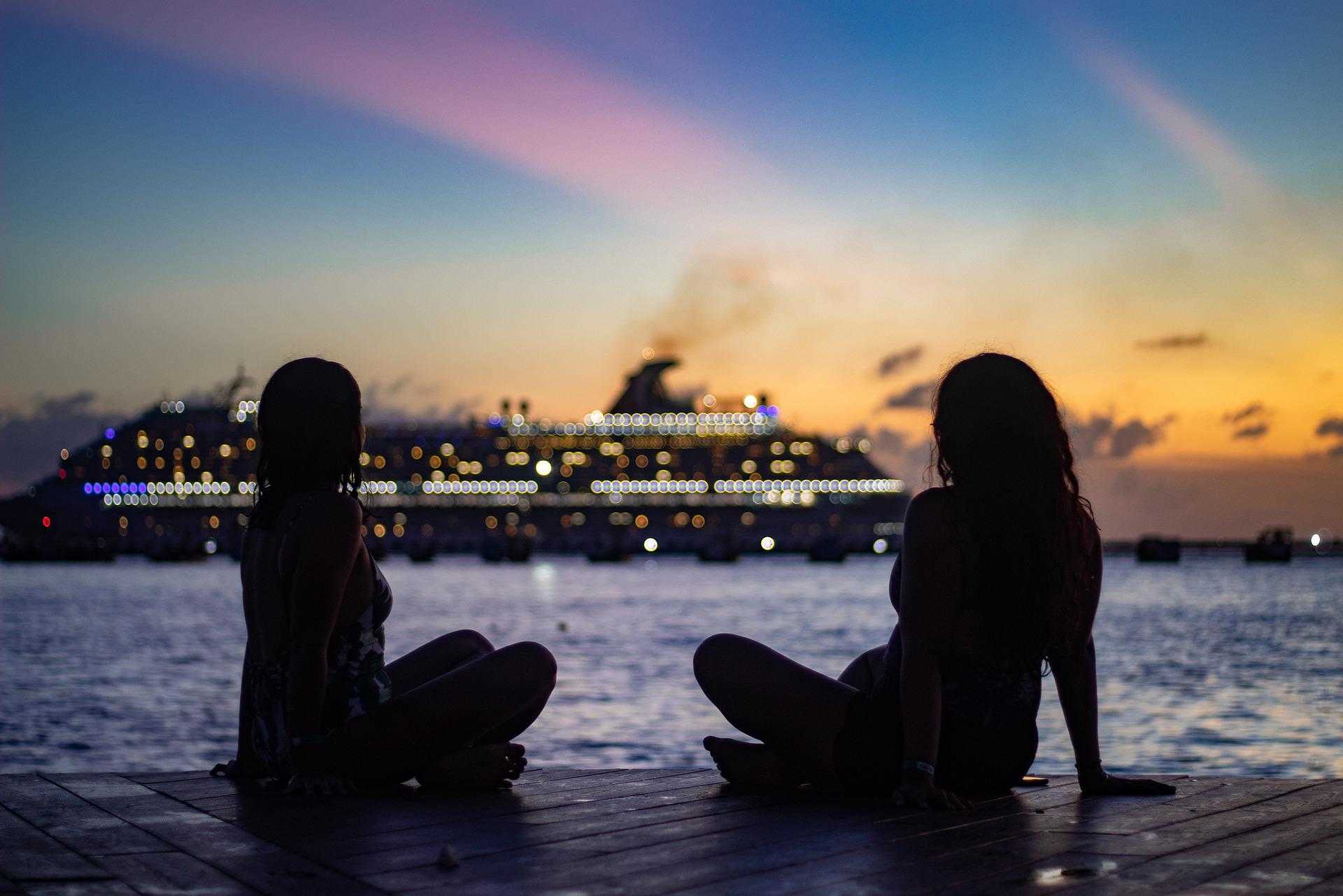 Atlas Ocean Voyages World Navigator
The World Navigator is a 40's style ocean liner with a retro chic setting that launched in 2021. It can accommodate nearly 200 passengers making it a great cruise ship with a lot of personal touches. Even better, the World Navigator is one of the first environmentally sensitive cruise ships out there that is dedicated to exploration.
The cruise is elegant, yet casual, and is perfect for travelers who are looking for adventure and high-energy activities rather than opulent settings and private butlers. The lively atmosphere is multiplied with their craft cocktails and complimentary minibars. There's even a nightly sing along where you can join in on the fun with their onboard pianist.
While there are many dining experiences, passenger favorites include the 7Aft Grill and Porto, where you can indulge in authentic Portuguese meals that reflect Atlas Ocean Voyage's history and heritage. The best part is that all beverages (alcohol, as well) are included along with gratuity. The cruise ship also has a noteworthy observation area with heated seats (perfect to watch the whales from) and the first L'Occitane spa at sea.
Prices for the World Navigator start at $10,000 onward per person and include a lot of amenities that most cruises don't.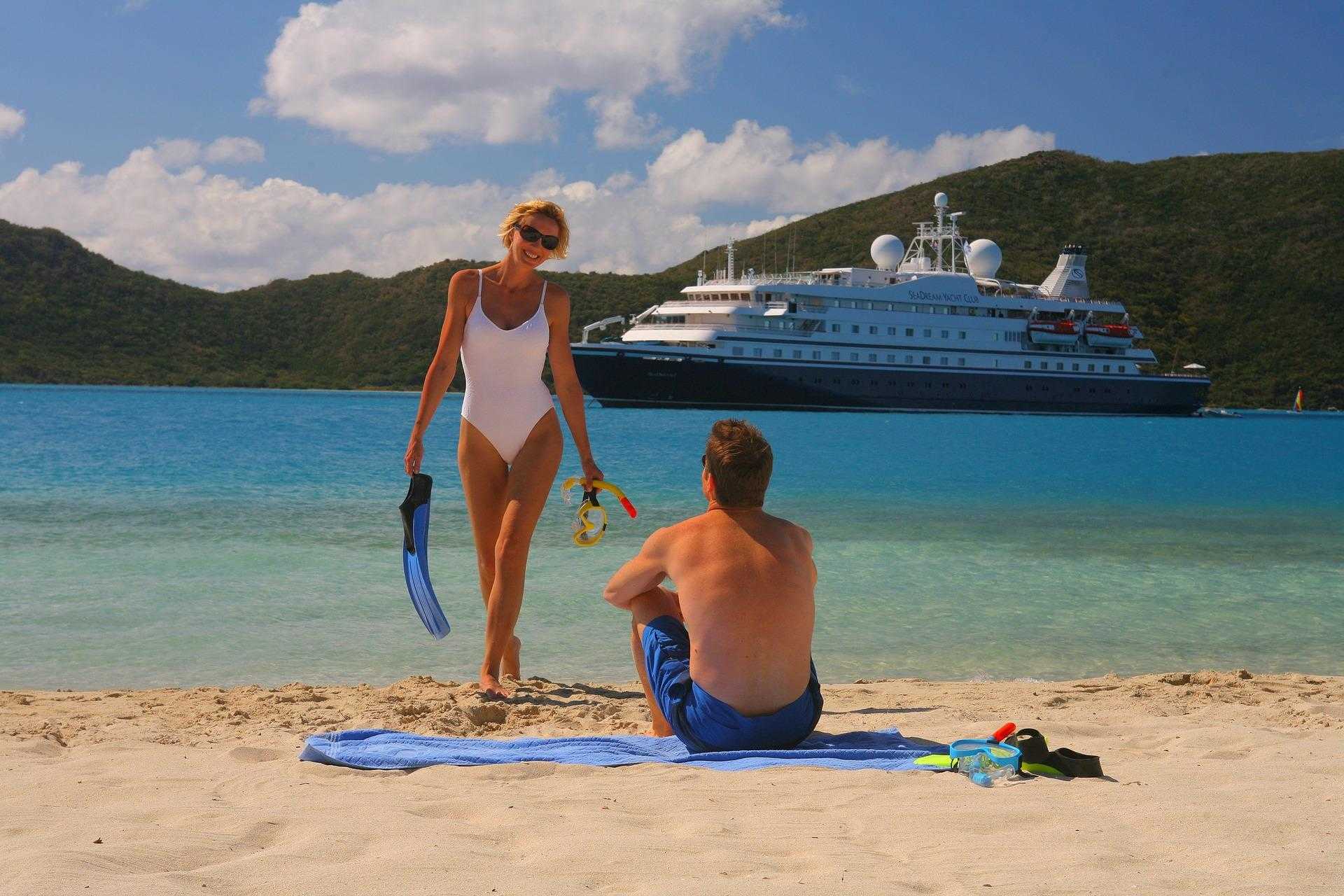 Virgin Voyages Scarlet Lady
Virgin Voyages Scarlet Lady
The Scarlet Lady by Virgin Voyages is the brainchild of owner and billionaire, Sir Richard Branson. The cruise ship is an adult only line that has amenities to befit the theme.
Instead of children splashing in pools and running on deck, imagine a sexy-chic swimming pool and romantic outdoor lounge. There's even a tattoo parlor and a resident sexologist onboard for those who want to add a little thrill into their relationship. The nighttime entertainment is unparalleled, and you'll be talking about it for years to come.
The dining experience is something else altogether; there's a molecular gastronomy kitchen, an authentic Korean BBQ joint, and even an elegant steakhouse for those private dinners with your partner. If you're looking for a crowded cruise buffet, you won't find it here.
Starting rates for a four-night cruise on the Scarlet Lady are upward of $650. It's the perfect choice for couples who want to cruise without kids.
–
Having read so much about cruises and finding the best cruise for your vacation in 2023, which one do you think is best for you?

the best cruises in the world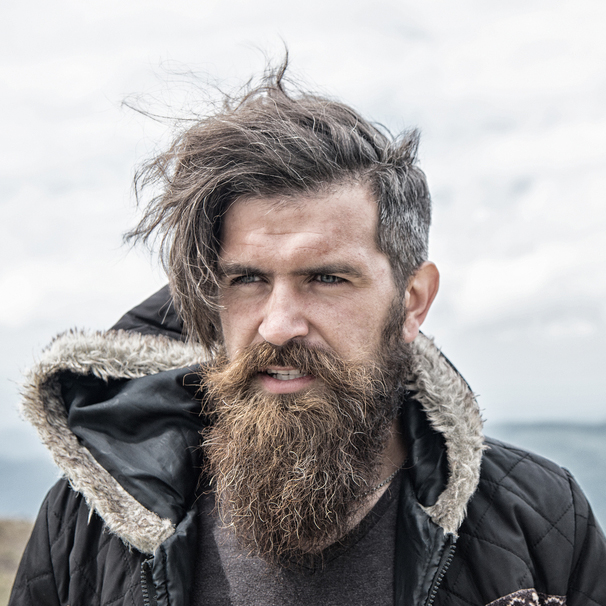 David Jones
I am a professional travel writer and travel enthusiast who traveled the world twice, so I am sharing my firsthand knowledge about everything related to travel and spending time abroad.
TravelSites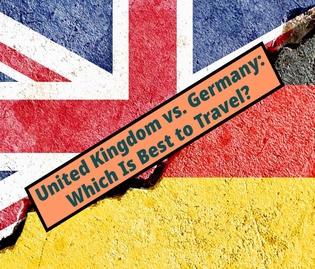 United Kingdom vs. Germany: Which Is Best to Travel?
Both the United Kingdom and Germany are fantastic choices for an upcoming getaway, but is one better than the other?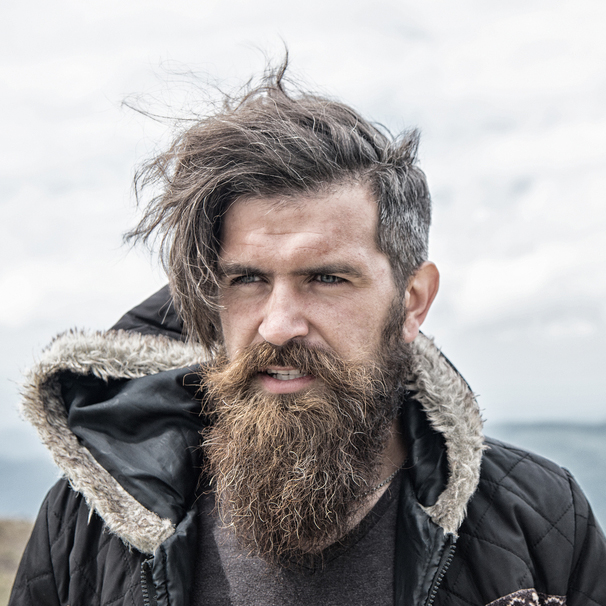 David Jones
11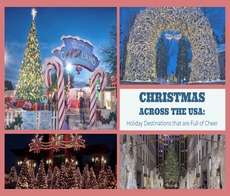 Christmas Across the USA: Holiday Destinations that are Full of Cheer
For most of us, the Christmas season starts as soon as Halloween finishes. We take off the Halloween costume and immediately put up our Xmas trees, only taking a short break in between to feast on turkey, mashed potatoes, and delicious pumpkin pie.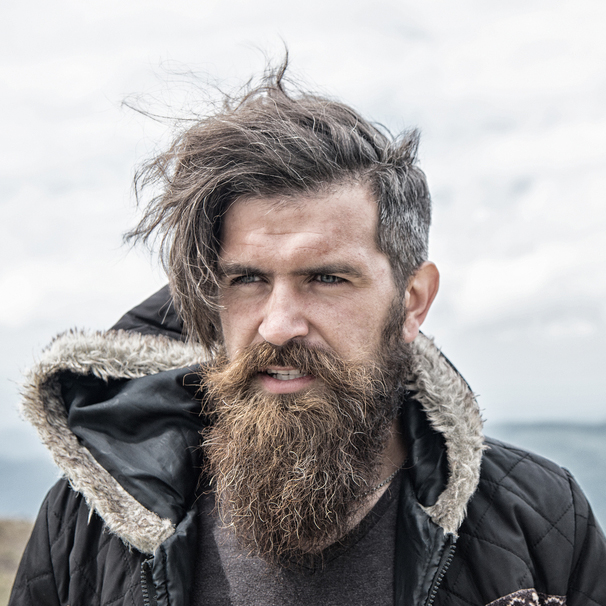 David Jones
355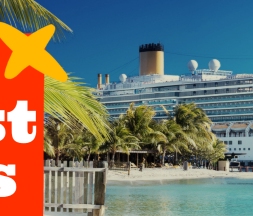 The Best Cruises in the World
With summer coming to an end, most of us have already taken our vacations this year and are already dreaming about our next one.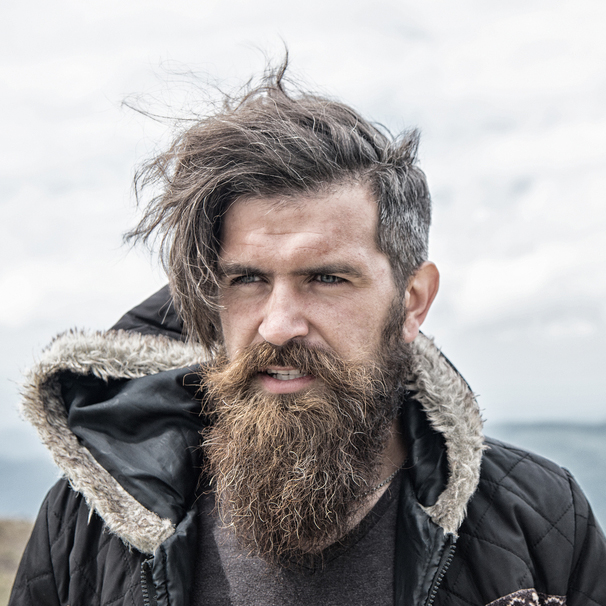 David Jones
254