12 August 2022
Italy vs. Spain: Which Is Best To Travel?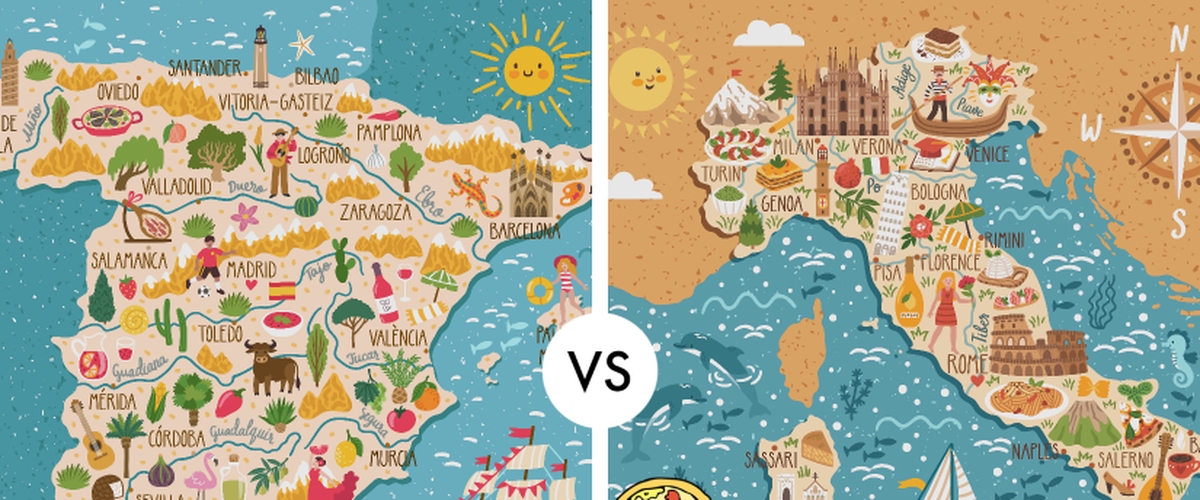 If you are planning a trip to Europe, two of the most beloved countries that may appear on your bucket list are Spain and Italy. While they both have an incredible amount of natural and cultural beauty to offer, in this post, we will give you everything you need to know. Learn about the currency, the best things to do, and places you have to visit in both countries. Each country's people and history bring a rich tapestry of choices for your next holiday.
Keep reading to learn about everything from food, accommodation, alcohol, and the highlights Europe has to offer. If you have to pick Italy or Spain, we will give you the top tips to visiting Spain and Italy, and what the two countries have to offer. These two popular countries attract visitors every year to experience the beauty and company Italy vs Spain.
Why choose Spain or Italy?
Both Spain and Italy conjure up images of delicious food, sunshine and stunning landscapes. People know them from movies as the home of famous cuisines, a relaxed lifestyle and delicious wine. If you can, a travel itinerary that includes both of these incredible southern European countries would be ideal. However, if you have to choose one, keep reading to see how to make the most out of your budget. We will give you an overview of both of these romantic destinations and the best tips in several categories including beaches, food, cultural experiences, and affordability. One thing is certain, whatever option you choose, you will have an unforgettable and enthralling trip in these diverse regions.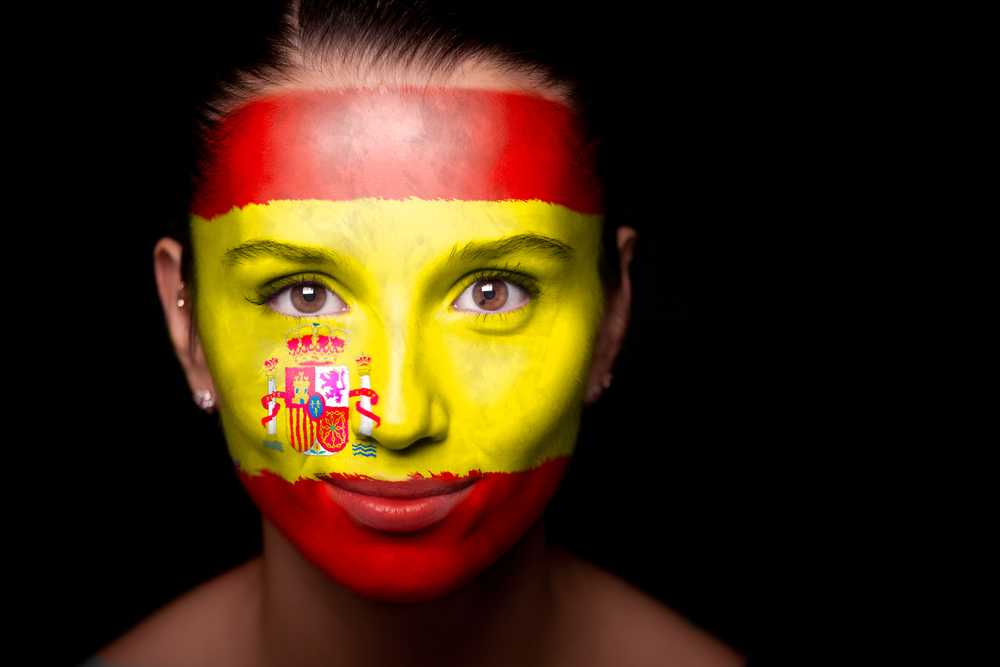 Key facts you need to know about Spain
Language : Spanish ( Castilan) , Catalan, Valencian, Galician and Basque
Currency : Euro
Best form of transport : Trains and Buses
Keep in mind : Spanish people love their siesta, meaning many businesses will be closed during lunch hours only to open in the afternoon and into the evening.
Fun fact about Spanish languages: In Spain, 99% of the people speak Spanish (Castillan) as their first or second language. Other languages spoken in spanish households were Catalan in 8%, Valencian 4%, Galician 3% and Basque in 1% of home. Have a read here to learn more about languages of Spain.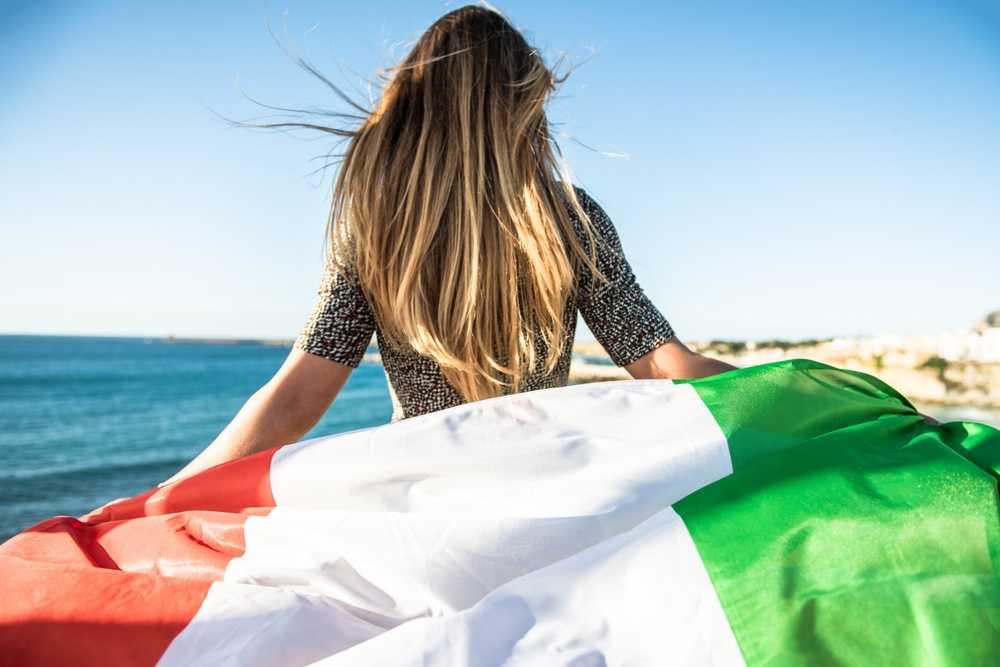 Key facts you need to know about Italy
Language : Italian
Currency : Euro
Best form of transport : Trains
Keep in mind : There are large extremes in temperatures between the North (Alpine Region) and the South (Islands of Sicily etc). Northern Italy does provide excellent Italian cuisine and the Italian Alps.
Fun fact : It is the only country within Europe that has active volcanoes within its borders. There are currently three active volcanoes, Mt Etna, Stromboli and Vesuvius. Mount Vesuvius is the most famous as it was responsible for the destruction and preservation of the Roman city of Pompeii in 79AD.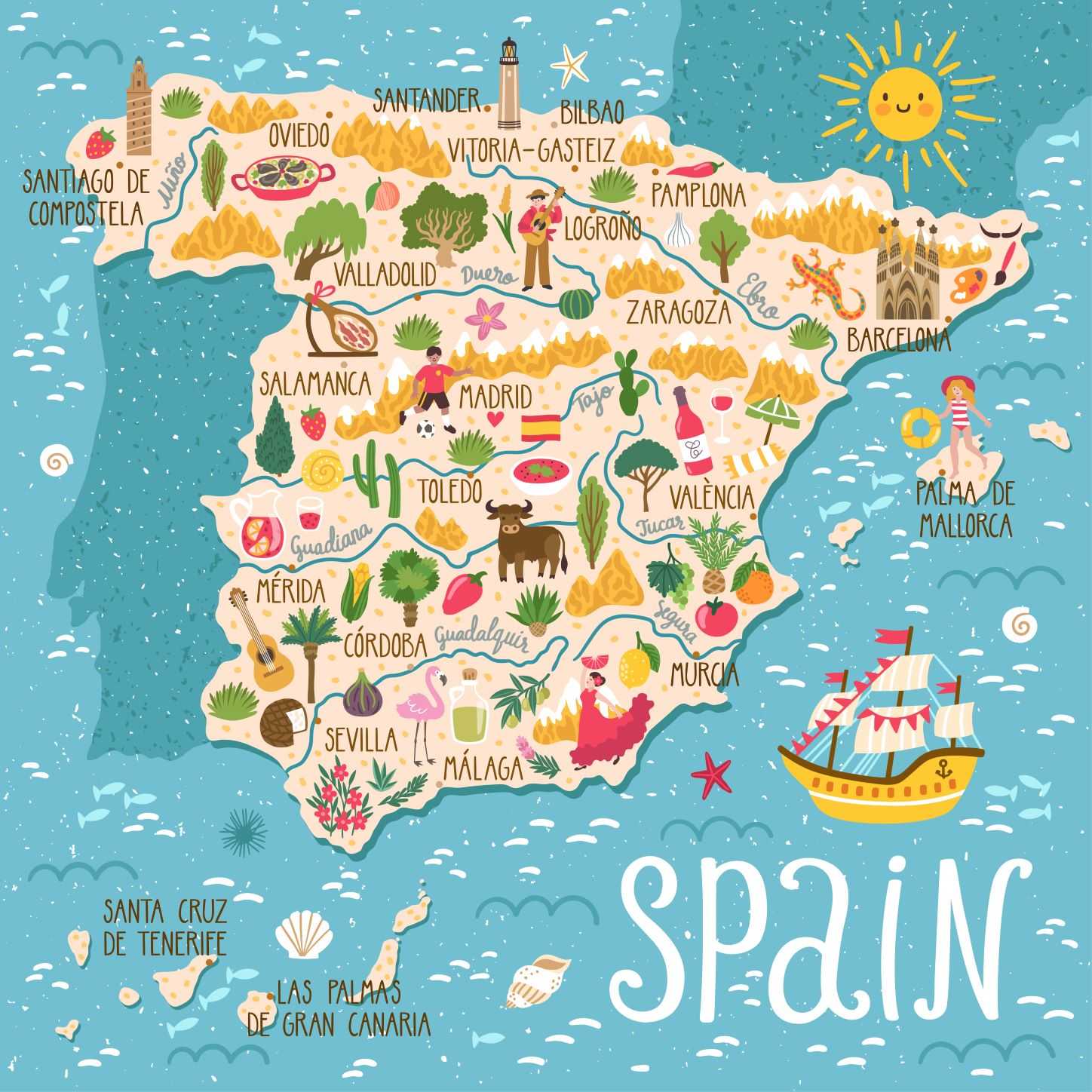 All you need to know about Spain
Spain is an extremely diverse country with traditions, dishes, cultures, history and styles varying as you travel through cities, towns and the countryside. Wherever you go, you will find a rich and colorful vibrance maintained by the people and long-term inhabitants of Spain. It is a beloved travel destination for many reasons, including affordability, exquisite food and astounding beauty. As of July 2019, Spain has over 47 UNESCO World Heritage Sites. This is the third highest number of any country in the world, following Italy and China both have 25. The sites in Spain include ancient historic cities, monumental churches and magical natural landscapes that many tourists add to their itinerary.
The Kingdom of Spain is the second largest country in the European Union following France. It spans over 506,000 square kilometers which include the Canary Islands and Spanish territories on the North African Coastline. You may therefore want to consider adding a trip to the other parts of Spain over the sea to see the beauty of the world-famous Canary Islands.
Its large variety in cultures stems back in history to when Spain was a collection of Individual kingdoms. The Kingdom of Spain finally united in the 15th century when Fernando of Aragon and Isabel of Castile married to unite their kingdoms. Some regions in Spain still hold onto their historic languages making the country's official languages include Spanish, Catalan, Basque (Euskara), and Galician (Galego). They also each have their own culture and attitude when compared to the whole country. Thanks to the strength and reach of the Spanish empire throughout history, there are now an estimated 440 million native speakers around the world. This is the second most popular language following Mandarin.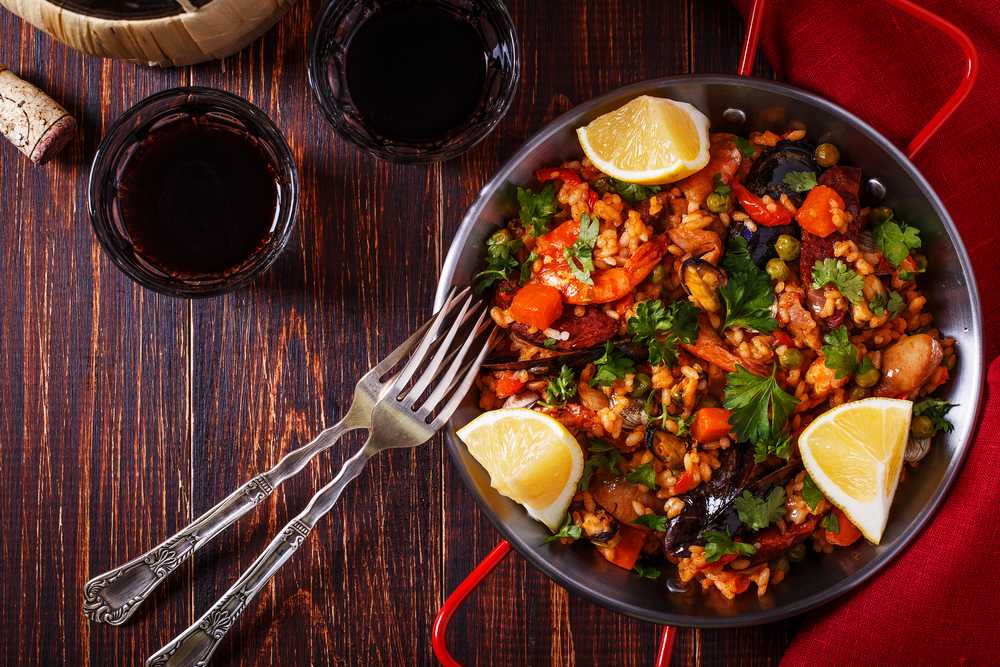 One of the most famous draws of Spain is the relaxed attitude and prevalence of good food and drink in Spanish culture. In fact, a report published in 2013 found that Spaniards devote around 16 hours a day to leisure including eating, drinking and sleeping. The country-wide siesta occurs every day after lunch meaning many tourists are left confused by closed shops with signs that they will reopen in the evenings. Out of all the Spanish dishes, many foreigners consider paella as the most iconic. Keep in mind that many Spaniards do not see this as a national dish since the colorful rice originates from Valencia.
Take the opportunity to try the region's specialities by exploring local restaurants and trying the daily specials. If it is not your first trip, certainly take advantage of smaller towns and avoid the more expensive cities. If you choose to take a train or drive across the country, you will notice the incredible amount of olive trees that dot the countryside. Indeed, Spain is the world's largest producer of Olive Oil. This Iberian Country produces over 1.5 million tonnes of premium olive oil with the majority of it coming from southern Andalusia. The Southern Coast of Spain offers adventures off the beaten path with plenty of hiking trails and a reason to love Italy. The Costa del Sol is a beloved location for anyone who wants to visit Andalusia.
In addition to delicious food and drink, Spain attracts millions of visitors due to their unique and spirited festivals. You would have certainly heard of La Tomatina, where whole crowds of people pelt each other with tomatoes. Or the bull festivals of San Fermin, Ninots (statues) burnt at Las Fellas or the magical Romería de Nuesra Señora de le Cabeza. Keep an eye out for the festival dates and book early to avoid sky-high prices during these busy seasons. Another busy period of time, is anytime there is a Football Game. La Roja topped FIFA's world rankings between 2008 and 2013, when Spain won the 2010 World Cup and the European Championships in both 2008 and 2012. If you are looking for a party, then any football game is a place to start.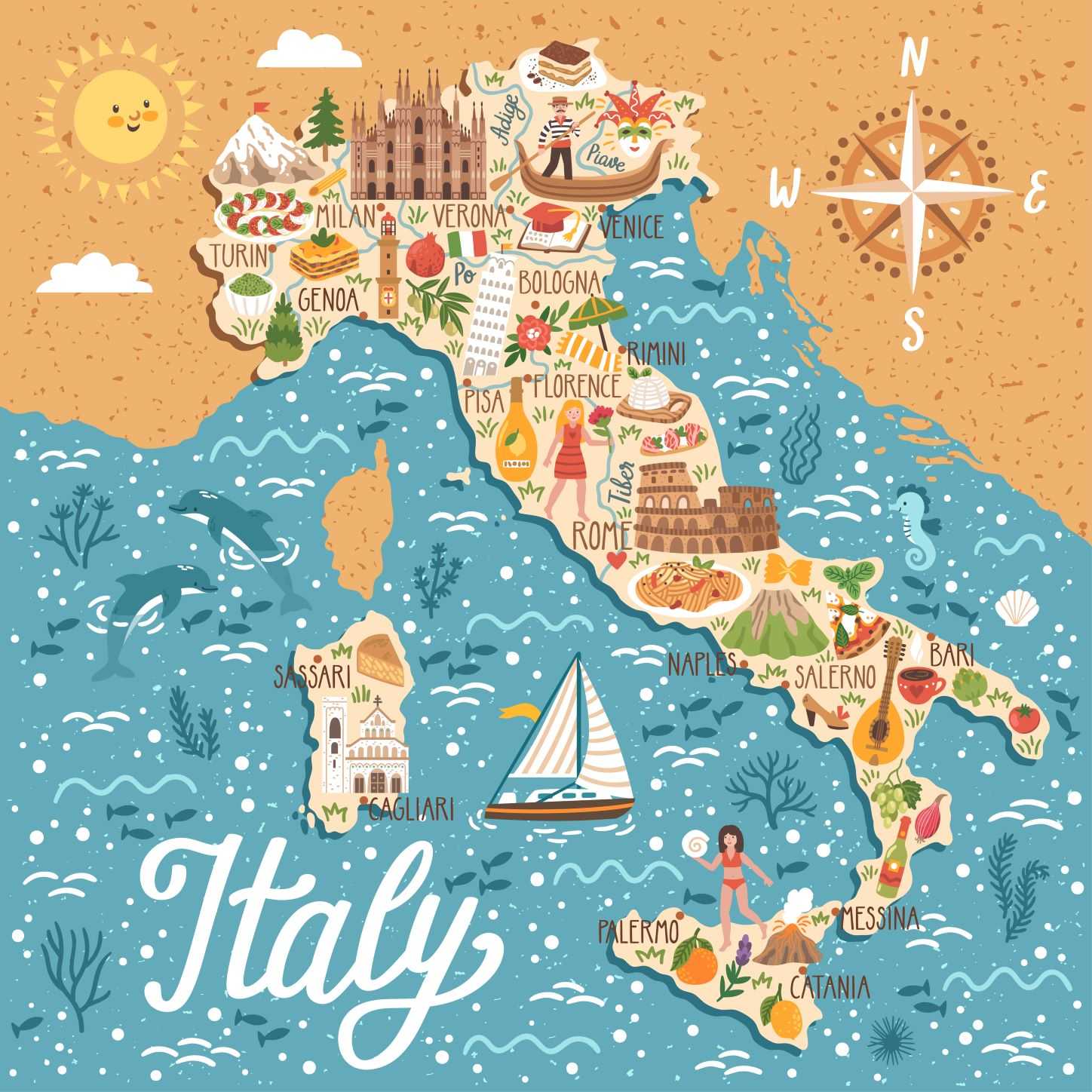 All you need to know about Italy
Italy is known as one of the world's most romantic destinations. The combination of the romantic language, famously delicious cuisine, undulating countryside and exquisite wine attracts millions of visitors to this boot-shaped country. Italy is also incredibly rich in history and offers ancient archaeological sites, museums, spectacular lakes, and a visual representation of many stories and legends. Whether you are a solo traveler, on your honeymoon, a foodie, or an eager historian, Italy will find a way to entrance you. Italian cooking will inspire you to experiment with Italian cuisine after visiting italy.
Just like Spain, Italy is incredibly rich in culture and history with all regions boasting traditional food, wines, and cultures. One of the best ways to see the country and visit the towns and countryside outside of the movies is to drive. However, keep in mind that many roads and routes are not always well signed and within the reception. It is a good idea to save your google maps or bring an old-school map to avoid getting lost on the twisty streets of Venice, Firenze, or a Tuscan Village. To make the most of the experience, consider learning a few words in Italian to engage better in the culture and ingratiate yourself with the locals. This way, you are also more likely to find the hidden gem locations.

Similar to Spain, Italy is not only restricted to the mainland. There are many islands with their own spice and vibrance that add to the magic of Italy. Consider heading to Sicily, Sardinia, Elba, or Levanzo to experience the beauty and people of the Mediterranean Islands. Italy is well known for having the most UNESCO Heritage Sites in the world, ranging from stunning natural locations to iconic historic places that mark a place in space and time.
Pompeii is one of those featuring a perfectly preserved and previously lost ruined city that was destroyed by Mount Vesuvius. The lives and deaths of the Romans were perfectly preserved by a thick layer of volcanic ash that descended on the town within a matter of hours. Providing us a rare frozen window into the past. Other destinations worth visiting include the many stunning churches and cathedrals that have been featured in countless movies and even in Assassin's Creed. If you are planning to head to these sacred places of worship, it is important to remember that Italy still requires people to arrive in modest dress. This means covered shoulders and legs in most locations
If you are a foodie, then you will find that many of your days revolve around what restaurants or street food stops to choose to curb your appetite. Apart from the iconic and continuously imitated but hardly equaled Pizza, Italy is also known for the best ice cream in the world. While this may appear a bold claim, Italy certainly offers the best and widest selection of gelato. Most streets in the cities have at least one gelateria with many offering unique and delicious flavors to perk up your tourist day. Apart from the Pizza, certainly, opt for trying local dishes as you travel across the country. Each region brings its own spin to iconic plates including lasagne, tiramisu, and a wide array of pasta. A surprise to many visitors is the time and pace at which dinner is served. Dinner in Italy is a relaxed evening experience that is never rushed. Particularly the further south you go, the longer and later it seems to stretch. Immerse yourself in the culture and enjoy these laid-back evenings. Be ready to not start eating dinner till 7 pm.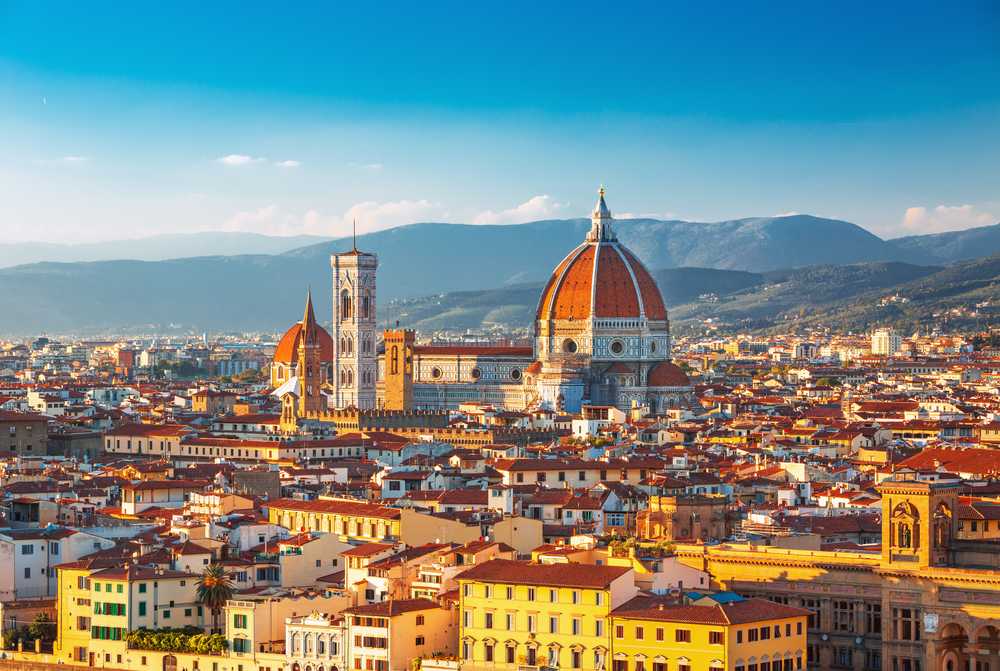 Apart from the awe-inspiring cities with century-old architecture, Italy offers so much more. Florence (Firenze to the locals), Milan, Rome and Venice are all worthy and notable cities to visit if you crave culture and bustle. However, if you have the time, consider exploring the beautiful beaches, romantic undulating hills, and stunning diversity from the Alps in the North of Italy to the white sand beaches of the south. Terracina offers a wide array of beautiful sand beaches. If you are looking for the most affordable and efficient way to travel between the cities, consider taking the train. The train system within Italy is well interconnected and offers high-speed railways with stunning views. Make sure that you book your ticket correctly with your full name and information to avoid confusion or problems on board.
One benefit of Italy, along with many other European countries, is the access to safe, clean, and delicious drinking water available in most town squares. You can bring your reusable water fountains and fill them up in many iconic spots to save the planet and money. In the summertime, you will find this particularly helpful. The Italian summer can be quite hot and sunny; therefore, it is a good idea to stay well hydrated and take some time to explore the beautiful nature and beaches. In the wintertime, Italy can offer quite the snowy white backdrop to a holiday. While less famous than the French and Swiss Alps, the Italian Alpine areas provide fantastic skiing at more affordable prices. If you are looking for a cheaper winter holiday, spend some time in the north of Italy.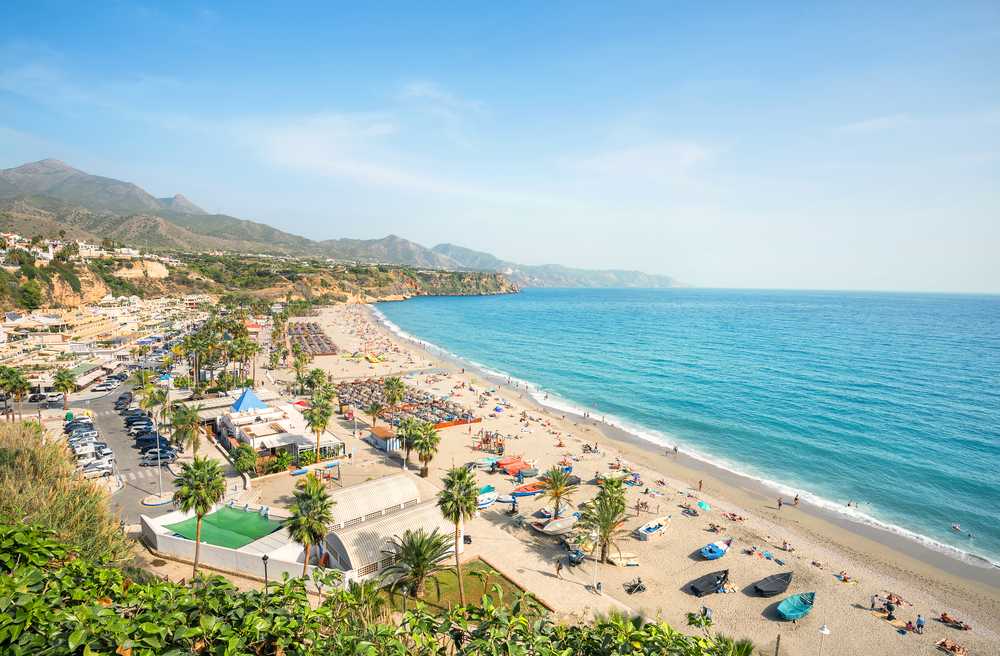 What are the beaches like in Spain and Italy?
Both countries have vast coastlines that feature beautiful views and beaches. However, while Spain has total fewer kilometers of coastline, its beaches triumph. Spain has the more Blue Flag beaches out of any European country with all beach public property. This means that no hotels, private citizens or resorts can section off sections of the beach and keep it away from people. Spain's beaches vary in views and atmosphere. There are the British tourist-packed stretches of Costa del Sol to the thriving areas surrounding Barcelona with the white sand spots with fewer people in Galicia. The Spanish Islands offer similarly incredible beaches with stunning coves and twinkling azure water to entice any travelers. If you have the time, consider adding the Canary Islands and their many awe-inspiring coves to your itinerary.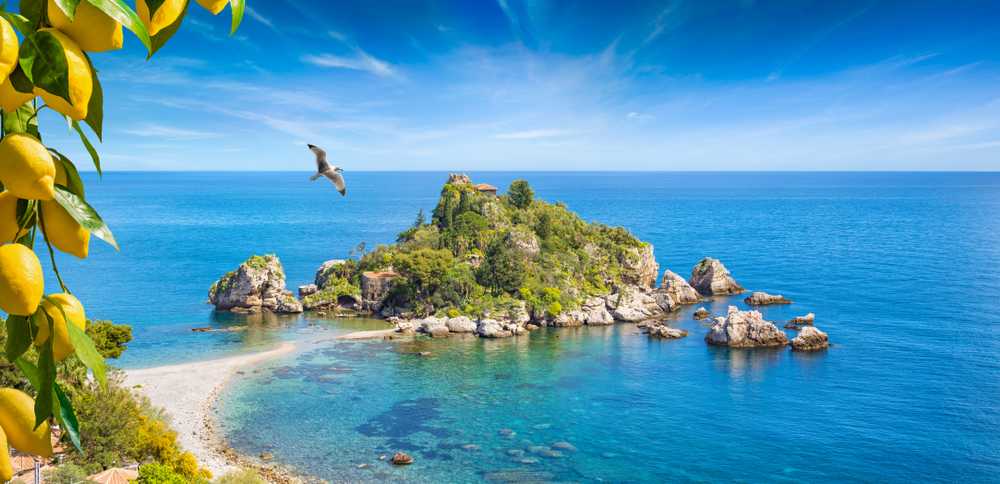 Italy's beaches may be just as beautiful, however quite a few require paid entry through the beach bars, hotels, and loungers that have been privately policed. There are fewer places where you can simply arrive and find a quiet spot on the sand. However, if you are dedicated to visiting beaches in Italy, consider the sandy Puglia or the rugged landscapes of Sardinia and Sicily. If you have access to a boat, consider seeing the Amalfi Coast with its pebble beaches and staggering cliffs.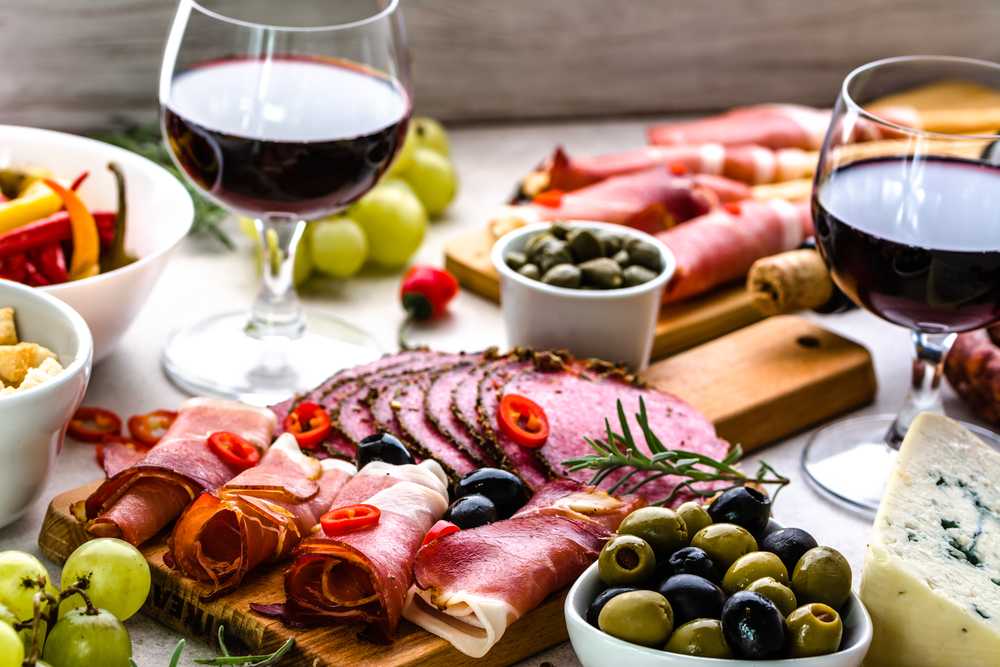 What is the food like in Spain?
Much of Spain's culture is heavily focused on eating and drinking good food while surrounded by good friends. Each region grows, cultivates and prepares its own specialties that you must try as you visit. Spain typically offers many small plates in the form of tapas and gives you the chance to try a large variety of flavors and dishes. The city of San Sebastian in Northern Spain is considered culinary heaven with the greatest number of Michelin stars per square meter. There you will dine on seafood and an astonishing variety of pintxos (Basque-style tapas usually on top of a slice of bread). If you are a vegetarian, you may have a little bit more difficulty finding appropriate meals.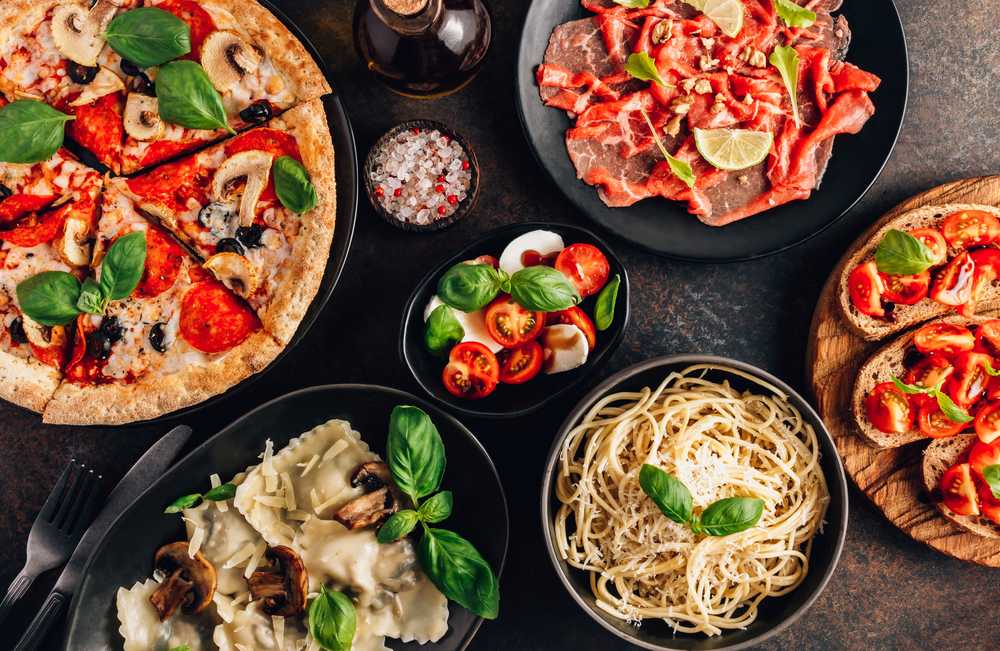 What is the food like in Italy?
Italy has many world-famous dishes and offers scrumptious options for carnivores and vegetarians alike. Whatever region you visit, you will be met by mouth-watering dishes you have to try. Take advantage of the local specialties each region produces. The Wild Boar Ragu or Pappardelle Pasta are must-tries in Tuscany. Meanwhile, Sicily is famous for crispy arancini and ricotta-filled cannolis. Gelato and other delicacies can be tried in between as palate cleansers and the culprits for any holiday extra kgs. One thing to consider is the extreme pricing of Gelato in Rome and Florence near the large tourist attractions, try and locate smaller and local gelaterias instead.
What is the art and culture in Spain?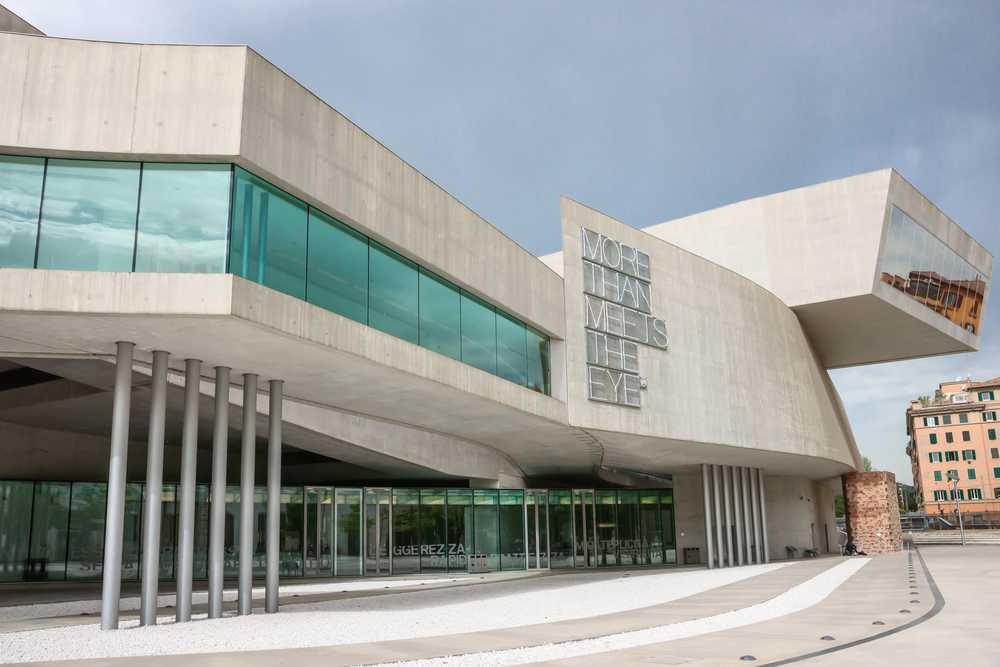 If you are planning art and culture-focused trip, then both Italy and Spain are top contenders. The capital cities both boast an incredible number of art galleries while the countries appear as open-air museums to any traveller. Italy's romance has always attracted artists and art lovers alike, with the museums and galleries reflecting the long history of Italy. The world's richest classical art collections can be found in the Galleria Borghese and Capitoline Museums. There are modern masterpieces in MAXXI, the Museum of Contemporary Art and Architecture. Meanwhile, Florence has a large amount of Renaissance pieces and paintings, sculptures and frescoes from all the great artists.
Spain has the largest art gallery in the world, the Prado Museum in Madrid. This museum is home to over 8,000 paintings through the eras. There is also the Reina Sofia Museum where you can glance at Picasso's world-famous "Guernica" painting. Barcelona itself has both modern and historic venues that display contemporary collections from native and non-native artists.
What is the architecture like in Spain and Italy?

Spanish Architecture :
If you are someone who is interested in architecture, then you will enjoy walking through history in the streets of Spanish cities. Wherever you look, you may be transported to a different time in history with monumental architecture providing a glimpse to the past. There is a reason that Spain has so many UNESCO World Heritage Sites, and many of those are stunning buildings with historical significance. The iconic buildings stretching back thousands of years show how Spain has preserved and valued architecture and its story.
A quick overview of Spanish Architecture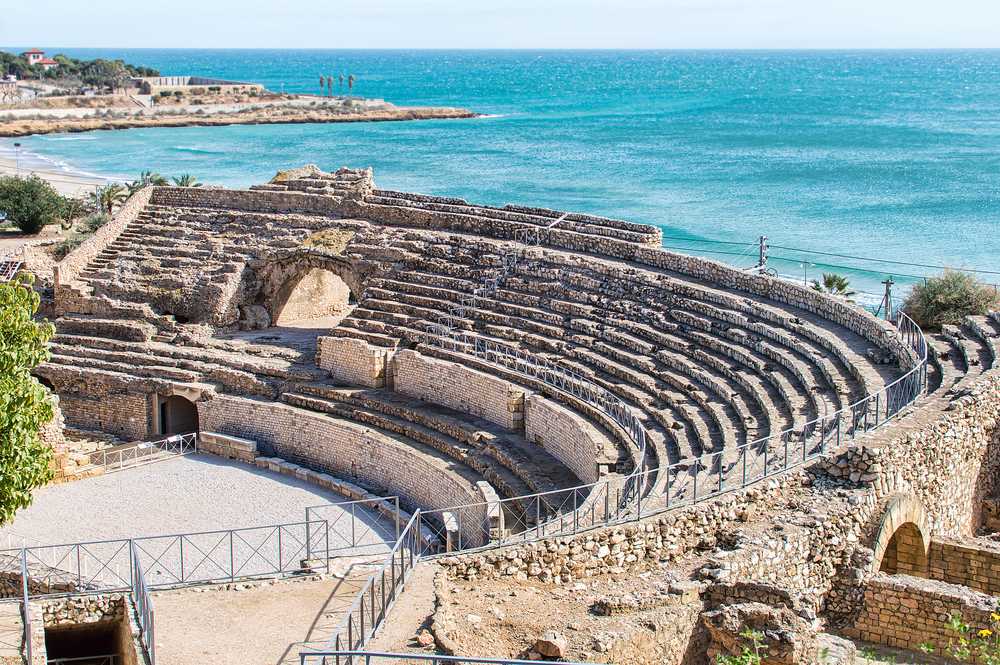 The Romans conquered what is now Spain sometime between 218BC and 410AD and brought with it their signature architectural styles. You will still be able to see these in cities such as Tarragona and Cordoba where urbanization developed thanks to Roman infrastructure.
Mudejar Style Architecture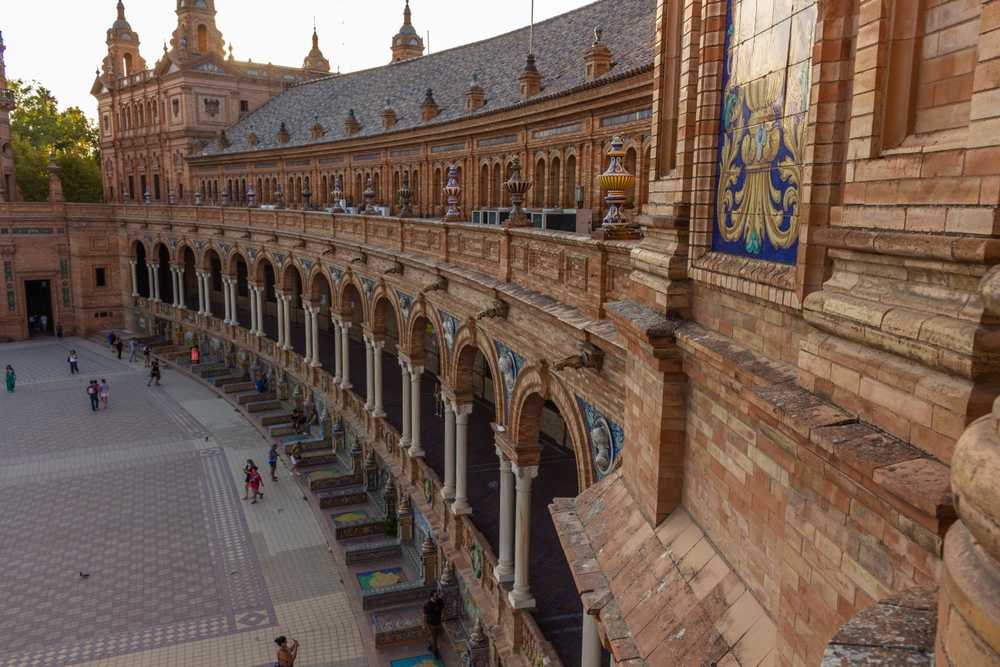 Through the collision of Island and Christianity, the Mudejar style was born. The Moors who stayed in Spain and did not convert to Christianism developed this beautiful architecture. It has influences from Syria and Persia with horseshoe arches, intricate geometry and glazed tile mosaics.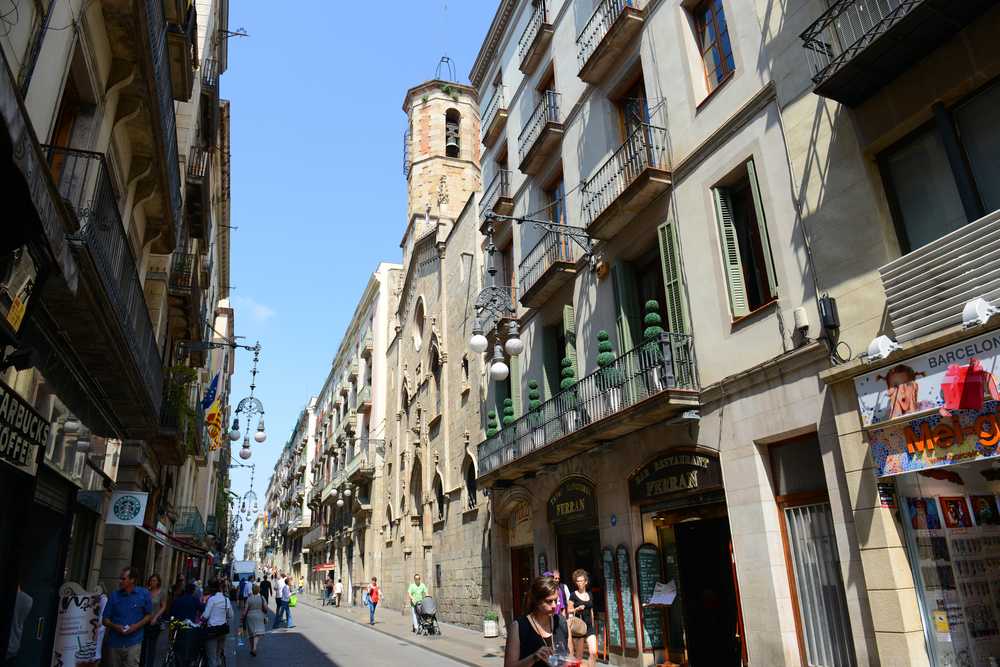 The fusion of European and Romanesque techniques brought forward the Gothic Style from the 12th to the 14th Century. This is probably the most recognisable style with iconic elements included pointed arches, stained glass windows, thin walls, vaulted ceilings and glaring gargoyles.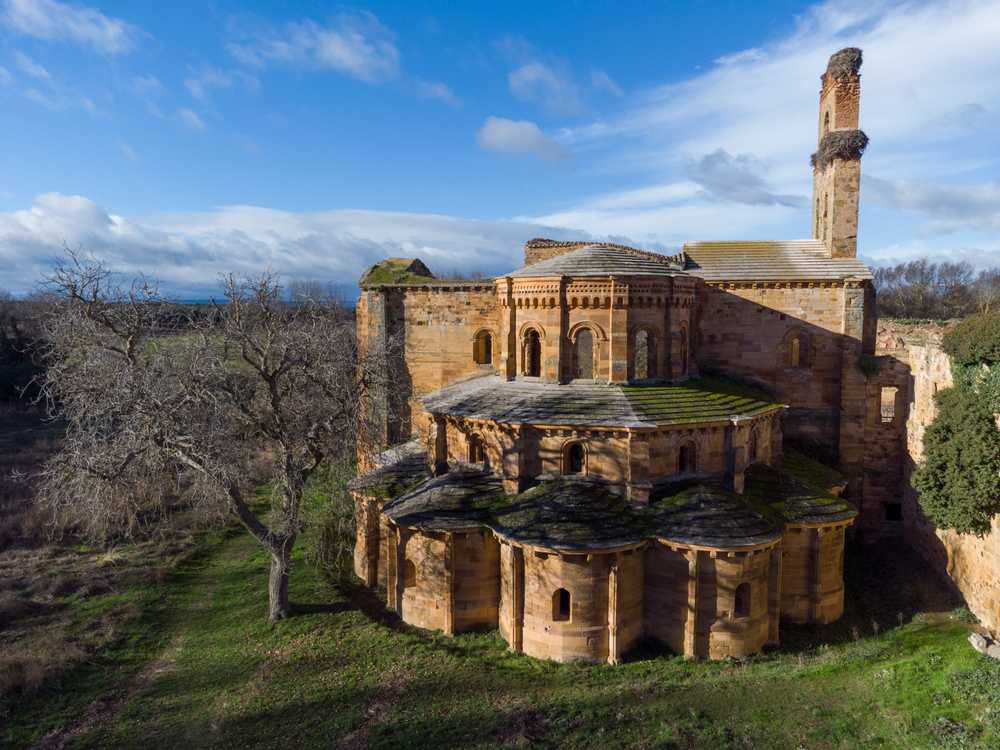 Cistercian Spanish Architecture was born between the transition from Romanesque to Gothic Architecture. It is most commonly found in rural monasteries with its simple design and little embellishment.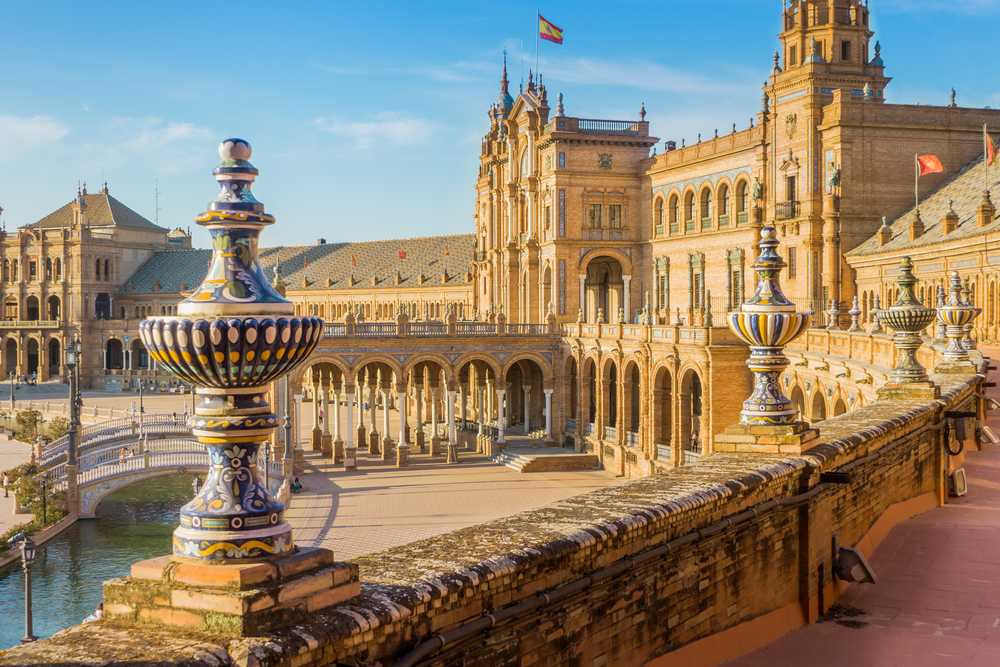 To meet the expectations at the beginning of the renaissance period, gothic buildings were adapted to meet the new Renaissance style. It spread fast among local architects with its strong Italian influence in the 14th and 16th centuries.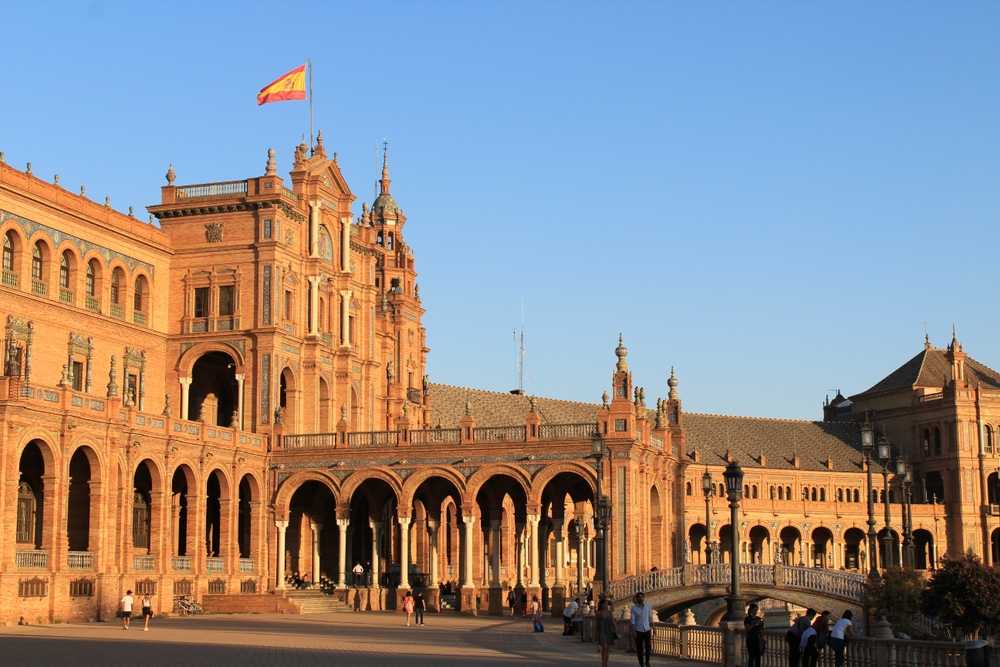 A continuing Italian influence brought Baroque Architecture in the 16th and 18th Centuries. It combined aspects of the French Rococo style with embellished facades, floral details and elaborate sculptural ornamentation.
Neoclassical Architecture
Originally promoted by the Royal Academy of Fine Arts of San Fernando in Madrid, Neoclassical style architecture focused on technical and intellectual aspects. It emphasizes symmetry and simplicity to create spaces and designs that are functional and efficient.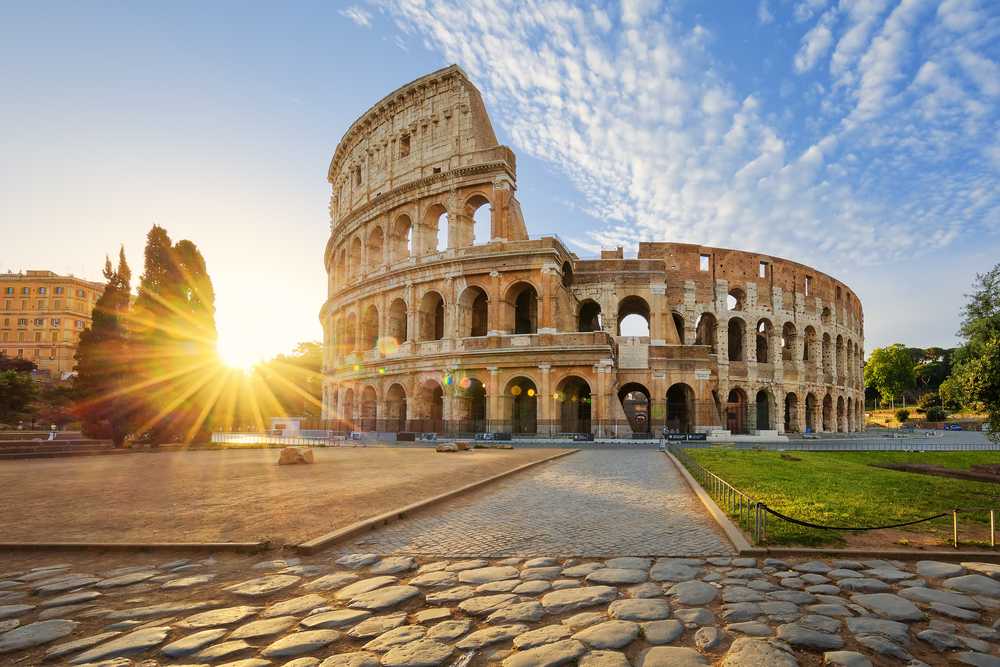 What is the Architecture like in Italy?
Italian architecture allows visitors to travel through a couple of millennia reaching as far back as the Hellenistic Roman period to modern day. The Italian country side and cities boast an exuberant amount of talent and beauty, with many architectural styles. As the styles evolved over centuries, visitors can now learn about the cultural, political and economic landscapes that accompanied these various styles. If you are looking for more details on Italian Architecture.
A quick overview of Italian Architecture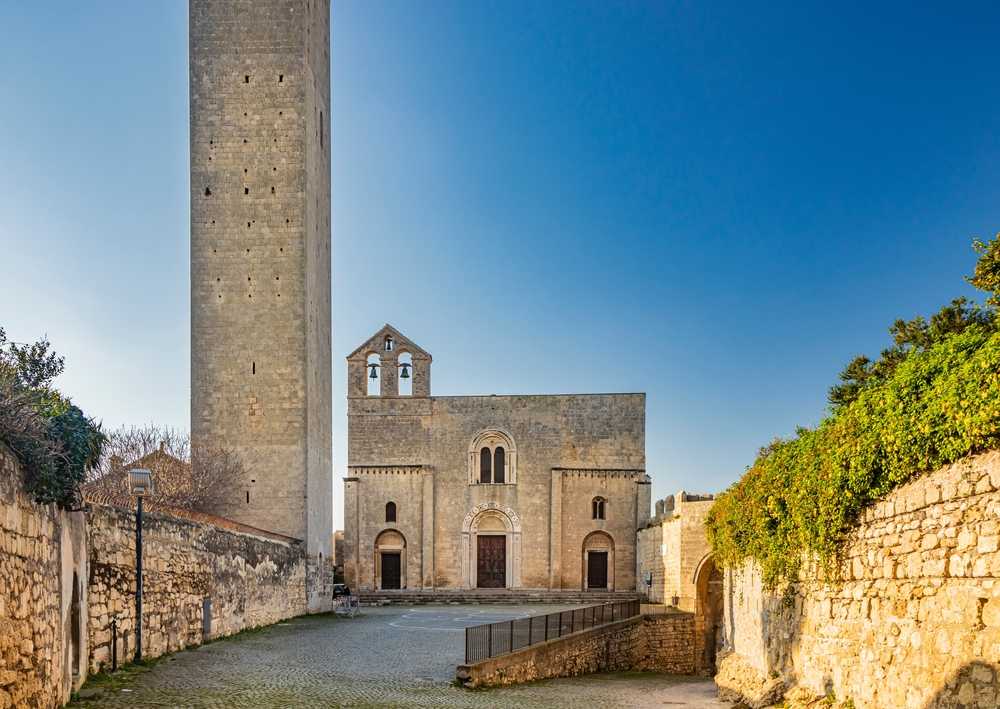 The Etruscan civilization was located in the centre of Italy where modern-day Tuscany is situated. This is where you will be able to find the largest number of Etruscan Architecture. Head over to Volterra, Populonia and Vetulonia to see towns representative of this period. What remains now are often the tombs, since the houses were made from wood, arches and some amphitheatres.
Classic Greek Architecture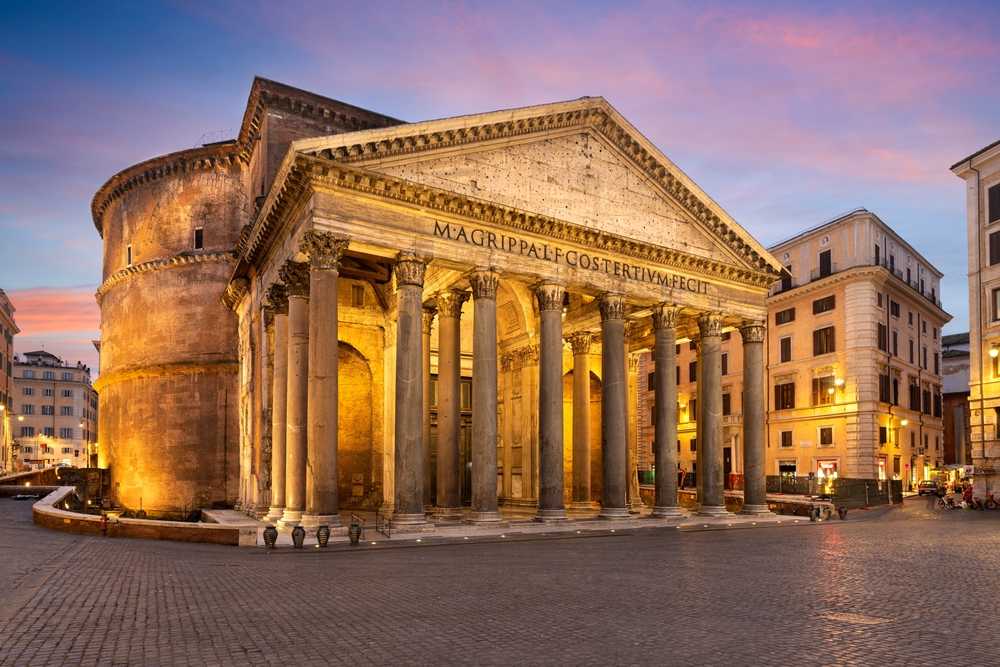 The south of Italy, with Sicily in particular, are the key hotspot of Greek Architecture. Visit Agrigento, Tormina, or Syracuse to see these ancient constructions. You will see many typical examples of Greek-style columns in the temples found there. Add the Doric, Ionic and Corinthian temples to your itinerary if you are interested to see how Greek architecture influenced Italy.
Ancient Roman Architecture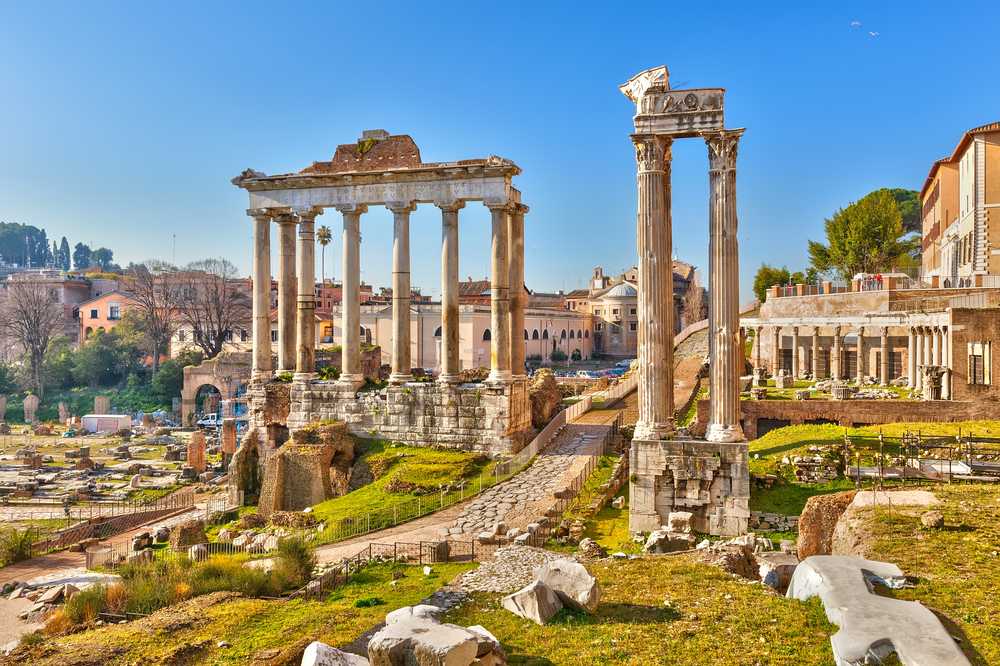 Italy is one of the best places to see examples of beautiful Ancient Roman Architecture. There are still many temples, amphitheaters, arenas, walls and some villas that remain behind one of the greatest empires. A fun fact about the Roman civilization is that many roads were built by them, hence the famous proverb "all roads lead to Rome " comes from a time, when they did indeed. Add the Colosseum, the Roman Forum, the Pantheon and the Arena of Verona as you must visit to glimpse into the Ancient Roman Past.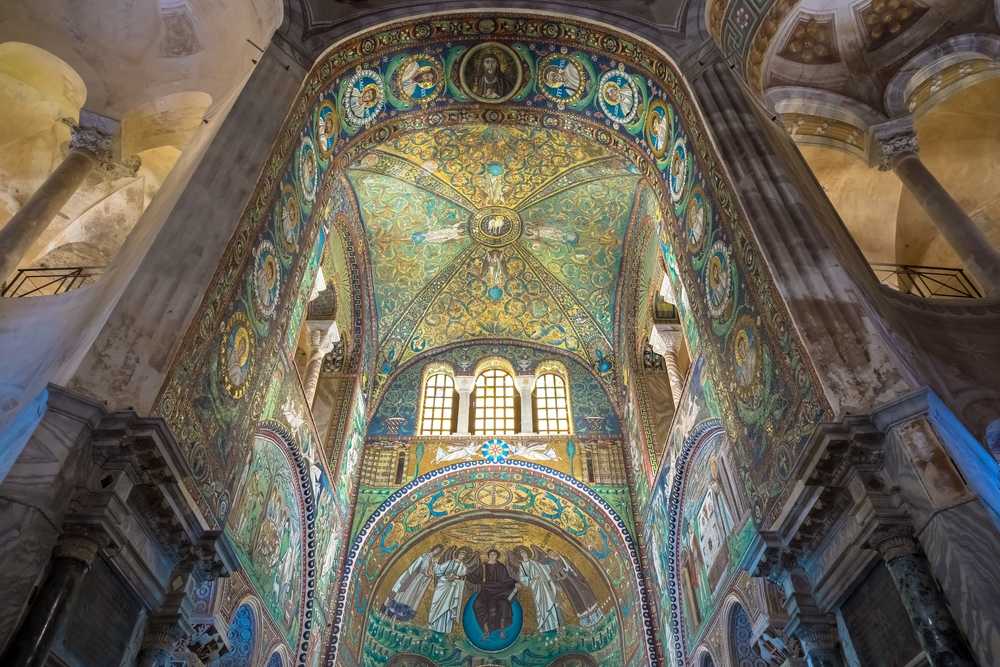 When Emperor Constantine moved the capital of the Roman Empire from Roma to Byzantium, he caused a shift in styles and fashions that took the name of Byzantine art. In the 4th century AD, the architecture was influenced by the Byzantine style with characteristic churches with impressive round arches springing up around the country.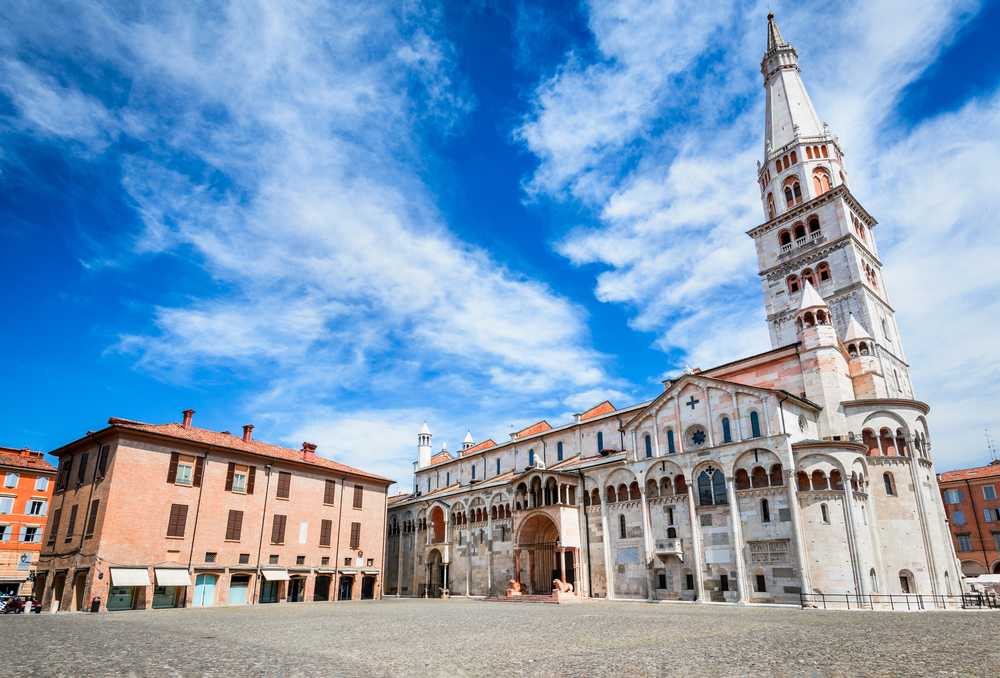 After the tenth century, the country experienced an economic recovery that led to further development of cities and an architectural revival. This is when the Romanesque style spread across Europe with many churches and cathedrals built during this period. Check out some of the following examples of this architecture:
The church of Sant'Ambrogio in Milan
The church of San Michele in Pavia
The Cathedral of Parma
The Cathedral of Modena
Gothic Period in Italian Architecture

The Gothic style arrived from Northern Europe where construction techniques evolved to transition the Romanesque style into the Gothic. The true turning point was the creation of the pointed arch, this allowed builders to build taller and play with dimensions. From there, some of the most incredible Gothic architecture was constructed across Europe. Italy is the home to many iconic cathedrals that are worth visiting.
Palazzo Ducale in Venice
The Duomo of Milan
The Duomo of Orvieto
The Basilica of San Petronio in Bologna
The Italian Renaissance Style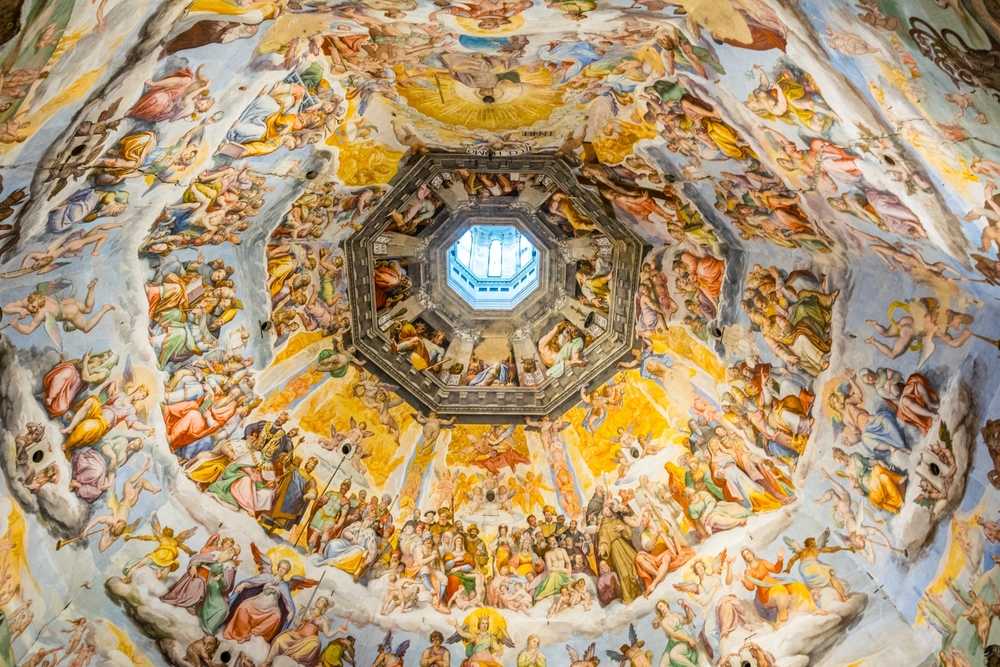 Italy and the Renaissance are almost synonymous as this intense and brilliant period of history brought a flourish of art and new aesthetics. The renaissance style focused on showcasing the beauty, harmony, and proportion of our world. Italy had some of the world's most famous renaissance architects during this time, with many well-known works on perspectives created by Filippo Brunelleschi. Visit some of the following locations to witness the beauty. While architecture may not be for everyone, the buildings in Italy are certain to take your breath away.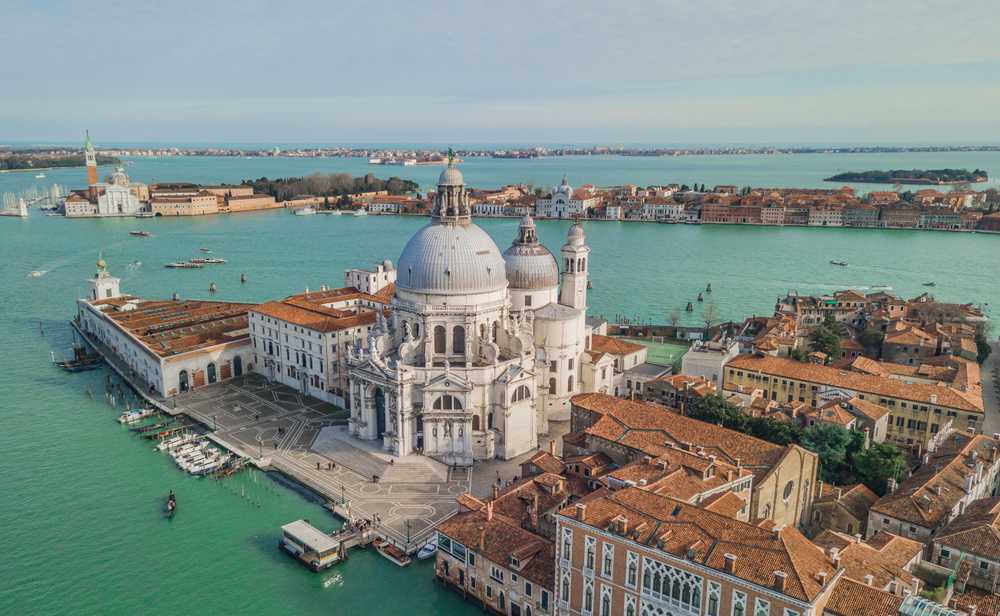 The end of the 16th century also brought the end of the Renaissance era. It was replaced by the Baroque style across Europe where the structures would fit needs and logic, while decorations would elevate the style with marble and stucco. The aim of Baroque was to arouse a sense of wonder and contemplation from the observer. See this unforgettable style in many locations around Italy including:
· The Cathedral of Santa Maria Assunta in Lecce (Puglia)
· The Cathedral of Lecce (Puglia)
· The Cathedral of Syracuse (Sicily)
· The Papal Archbasilica of San Giovanni in Laterano (Rome)
· St. Peter's Cathedral in the Vatican (Rome)
· Basilica of Santa Maria Della Salute (Venice)
· Church of the Immaculate Conception (Palermo)
Transport in Spain and Italy?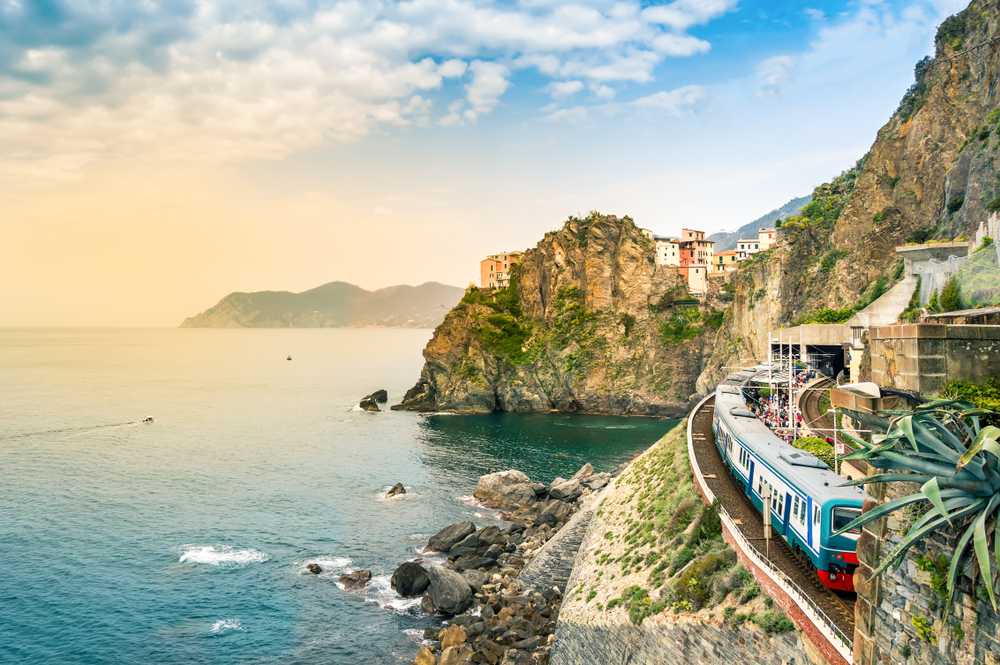 Transport in Spain and Italy is easy to use, efficient, clean and relatively cheap. Both countries have sprawling rail networks that connect all the main cities, airports and smaller countryside towns. Internal flights are usually reasonably priced too. Traveling by car is potentially the most expensive, dangerous, and unpleasant option. Many of the big cities now have large car exclusion zones and driving in Europe, particularly in large cities like Rome can feel quite intimidating. Fuel is also quite expensive and certain roads require tolls to be paid.
Is Spain or Italy more budget-friendly?
Spain tends to be a little cheaper when it comes to food, accommodation and entertainment. While both countries offer a solid range of options for all budgets, Spain overall is a little easier on the wallet. It is quite easy to avoid high-end locations and find cheaper alternatives. If you have a tight budget you will easily enjoy exploring the beautiful towns.
Is Spain or Italy better for a romantic holiday?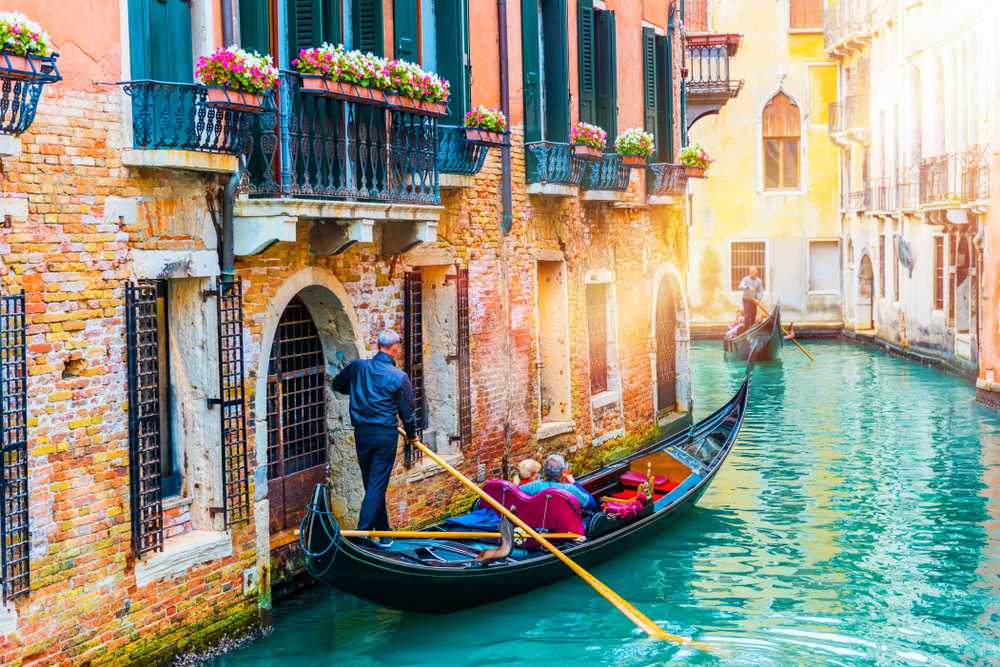 Spain and Italy can certainly go head to head as some of the most romantic countries in the world. They are both filled with amazing architecture, picture-perfect towns, and historically beautiful cities. Even the languages have been deemed as within the top 3 of the most romantic languages. Italy won with 39 percent, with French following behind at 27 and Spanish coming in third. The country's music, art, culture, architecture, buildings, and people all add to the charm and romance of the atmosphere. The incredible unique views of Venice or the green rolling hills of Tuscany may edge Italy slightly ahead of Spain in terms of Romance.
Is Spain or Italy better for solo travel?
Spain and Italy are both safe, relatively cheap, and filled with activities. This makes both fantastic destinations for solo travelers. The friendly nature of the locals, the diversity in regions, the warm summer weather, and unbeatable food draw solo travelers to Italy and Spain every year. The easy and cheap transport, as well as relatively painless communication, makes people come back again and again. The bustling cities, charming towns and beautiful nature also offer a wide array of options for the party traveler or the meditative type. Whatever activity you enjoy, you will find both countries be able to provide. Italy and Spain have both made the list for the safest countries to travel as a solo travellers. So if you want to visit Italy, you certainly can as a solo traveler.
What should you not miss in Spain?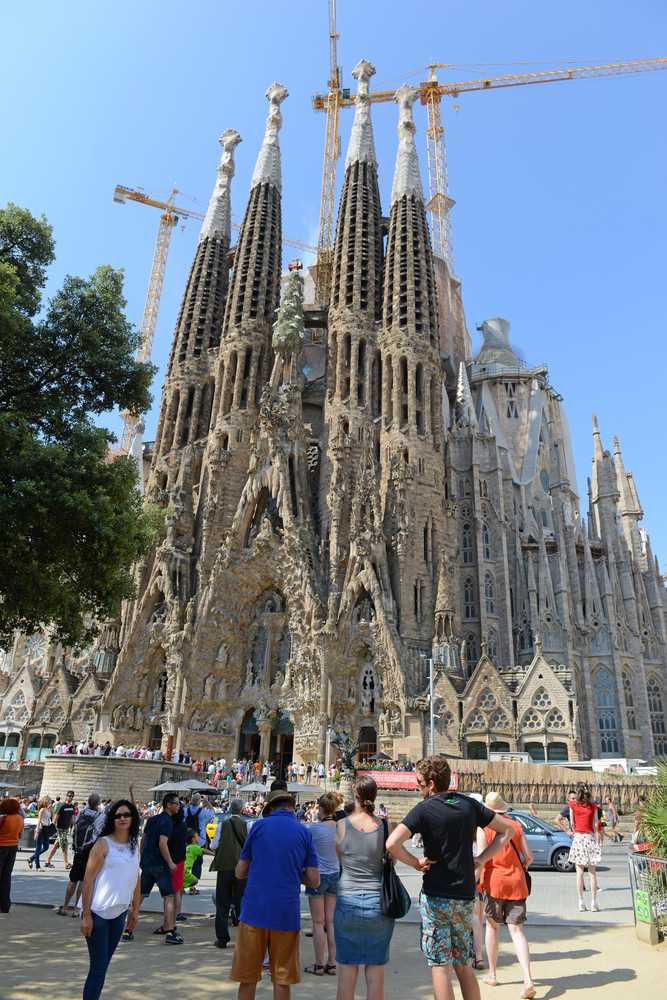 If you are wondering whether to visit Italy or Spain, then you may be considering your budget. Spain does end up being a bit cheaper and gives you the opportunity to save money on accommodation or food. While you are visiting Spain you can expect prices to be lower, however, you may still want to consider a travel budget. Ensure to not miss the beauty of Spain by visiting the many blue flag beaches, enjoying the Spanish cuisine and spending time in southern Spain. If you do want to visit the beautiful coast of Spain, then certainly include Costa Brava when you visit Spain. If you have the chance, check out the Flamenco dancers for a fun night and the delicious prosciutto di parma.
What should you not miss in Italy?
If you can only take one trip to Italy, then here are our absolute top recommendations. Lake Como features incredible views, ambiance, hiking trails and delicious foods. The many historic sites and Vatican museums are also worth visiting. While Italy is one country, the roman history, national parks, rich history and diverse landscape tell an incredible story. In your trip, you will feel welcomed by the rich culture and awestruck by your view of the mountain range or coastal towns in southern Italy. Check out the iconic leaning tower of Pisa, exquisite food scene and world-class vacation destination. Italy is a fantastic place to visit year-round, since the weather ranges depending on what region you are in.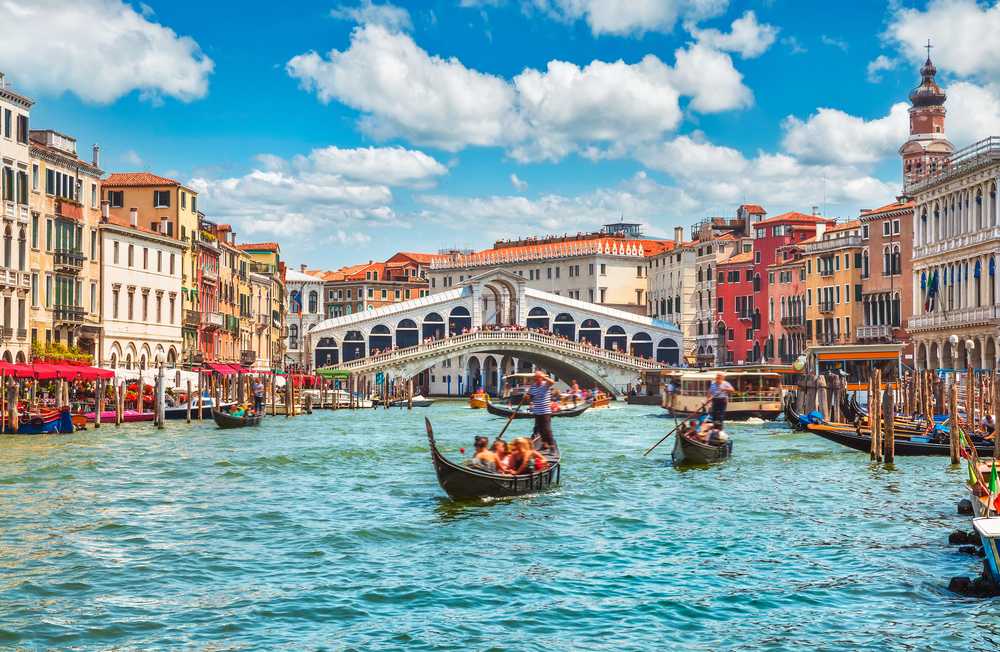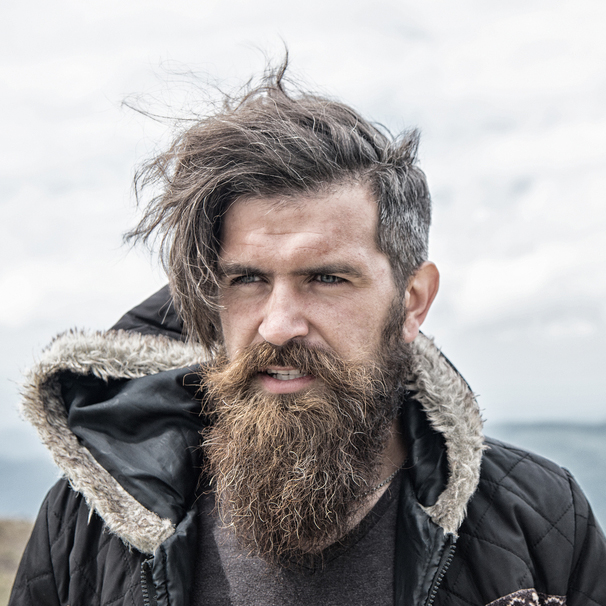 David Jones
I am a professional travel writer and travel enthusiast who traveled the world twice, so I am sharing my firsthand knowledge about everything related to travel and spending time abroad.
TravelSites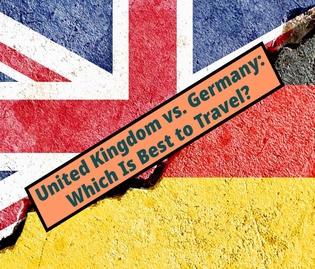 United Kingdom vs. Germany: Which Is Best to Travel?
Both the United Kingdom and Germany are fantastic choices for an upcoming getaway, but is one better than the other?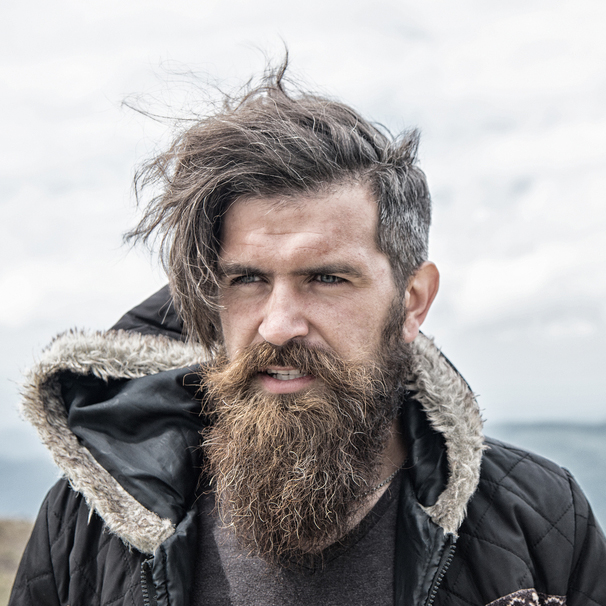 David Jones
13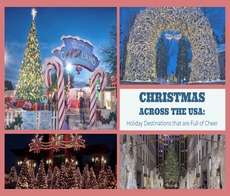 Christmas Across the USA: Holiday Destinations that are Full of Cheer
For most of us, the Christmas season starts as soon as Halloween finishes. We take off the Halloween costume and immediately put up our Xmas trees, only taking a short break in between to feast on turkey, mashed potatoes, and delicious pumpkin pie.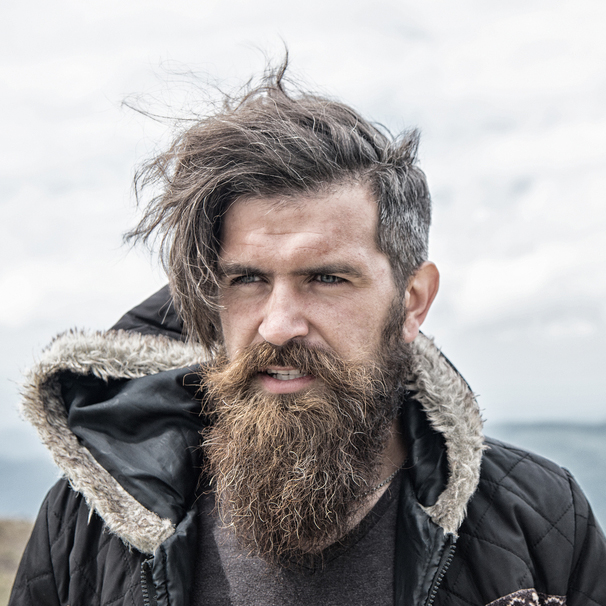 David Jones
357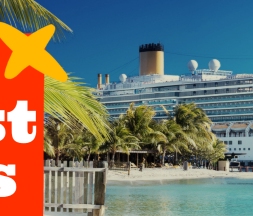 The Best Cruises in the World
With summer coming to an end, most of us have already taken our vacations this year and are already dreaming about our next one.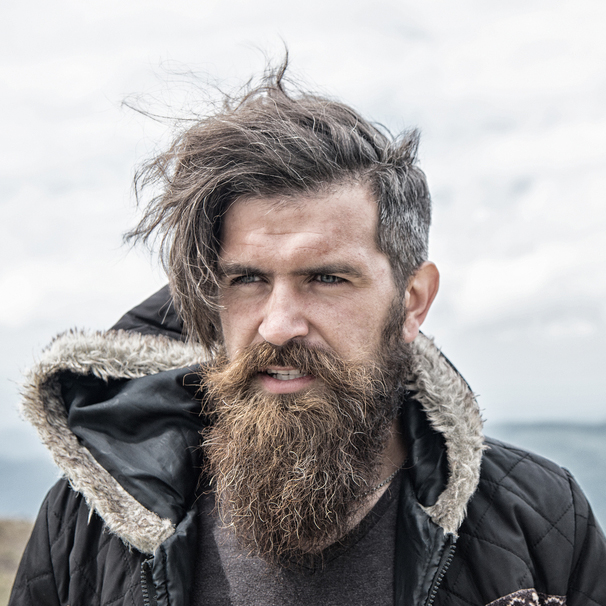 David Jones
256