30 November 2022
Christmas Across the USA: Holiday Destinations that are Full of Cheer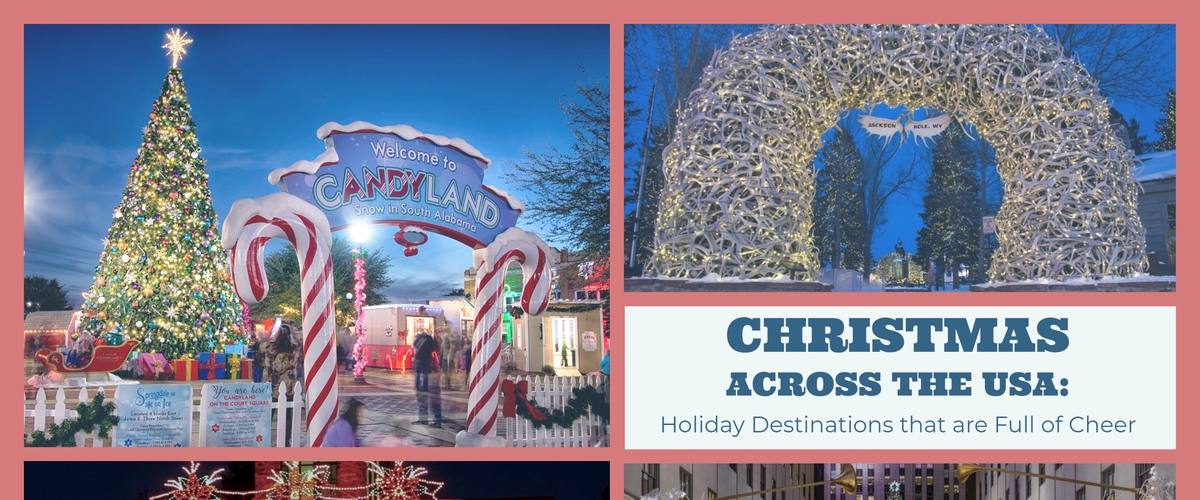 For most of us, the Christmas season starts as soon as Halloween finishes. We take off the Halloween costume and immediately put up our Xmas trees, only taking a short break in between to feast on turkey, mashed potatoes, and delicious pumpkin pie. And with 2020 being as trying as it has been, it's no surprise that people are trying to get into a joyful holiday mode as soon as possible. After all, Christmas is the most wonderful time of the year.
Since international travel to several destinations is still banned, and many of us aren't willing to risk it just for a week of vacation anyway, we've compiled a list of the best places to spend Christmas right here in the US. You can have the ultimate holiday vacation in 2020 complete with a magical surroundings and fun holiday events, all while being safe during the ongoing coronavirus pandemic. Luckily, we're all going through 2020 together, so plenty of destinations are offering special holiday events while following guidelines to ensure your family's safety. Many of the places on our list will let you have a holly, jolly holiday season with events focusing on being outdoors as much as possible and practicing social distancing, like with sleigh rides, drive-thru light displays, and cozy cabins where you and your loved ones can sip on cocoa and play in the snow.
Embrace the beauty of the season at some of these festive vacation spots during your 2020 Christmas getaway.
Andalusia, Alabama
Okay, before you doubt us because we started a holiday destination list with Alabama of all places, hear us out. Every December, the town of Andalusia completely transforms itself into 'Candyland' – a super festive event that takes place for the entire month. You and your family can enjoy the Snow Show, go for a ride on the holiday train, and take Christmas photos with Santa Claus, Mrs. Claus, and all their merry elves. There are even horse-drawn carriage rides that make for a romantic way to spend the evening with your loved one. And the best part of all is that admission is completely free, so if your finances have been a bit wonky, (thank you, pandemic), you and your family can still have a memorable time this year.
Jackson Hole, Wyoming
We're partial to Christmas in Jackson Hole, Wyoming because the quaint ski town that is breathtaking all year round really comes alive during the holiday season. It's the perfect destination of choice for families with mixed interests; for example, if you're a more "relax by a warm fire" kind of person, you're going to love the historic Town Square that is full of twinkling lights and warm decorations which you can take a horse-drawn sleigh ride through. On the other hand, if you want to enjoy the season a little more adventurously, hit the slopes for endless hours of skiing, snowboarding, ice skating, and many other awesome winter activities. The entire town gets into it so look forward to extra perks in your hotel like freshly-baked cookies, eggnog, and even wreaths on your room door.
Cleveland, Ohio
Cleveland, Ohio is another one of those destinations that may leave you wondering why it's on a holiday destination list, but once you get there, you'll see why. One of the main features of Cleveland is that it is home to Ralphie's iconic house from the well-known holiday movie, A Christmas Story. The house, which is now restored and renovated into a museum, is a fun place to visit with the entire family. Guests are invited to come and explore the home/ museum, purchase some fun trinkets and souvenirs (including leg lamps), and even spend a night there.
Bernville, Pennsylvania
Voted as one of Pennsylvania's "must-see" attractions, the village of Bernville transforms into Koziar's Christmas Village every holiday season. The tradition continues onto its 73rd season in 2020, with additional safety measures put in place for COVID-19. You'll be walking through a winter wonderland, complete with holiday lights and decorations as far as the eye can see. You'll see several indoor and outdoor Xmas displays, buy toys and souvenirs at Santa's Toy Shop, write a letter to Santa and send it at Santa's Post Office, and even take a picture with Santa himself. You'll also be able to rest and refresh at the old-fashioned bakery which is filled with freshly baked cookies and delicious hot cocoa.
New Orleans, Louisiana
New Orleans pulls out all the stops for Mardi Gras but they go just as hard when it comes to Christmas and the joyful holiday season. The entire city partakes and the streets are overtaken by endless displays of dazzling lights and streetside bonfires that add a glowing warmth. You're not going to want to miss 'Celebration in the Oaks', which is said to be one of the most spectacular light festivals across the nation.
Aspen, Colorado
Aspen has been the holiday destination of choice for generations now, and rightfully so. The beautiful ski resort town is alluring throughout the year but takes Christmas charm to heart during the holiday season. Aspen offers the ultimate winter getaway as they're known to have an endless array of Christmas sports and activities. Guests will be able to participate in everything from the annual tree lighting and roasting marshmallows in an outdoor bonfire to skiing and viewing holiday shows at the local Opera House. The town has a "12 Days of Aspen" holiday event that all the hotels and local businesses participate in so you're not going to want to miss out.
Elkhart Lake, Wisconsin
You'll feel like you've gone back in time if you choose to spend your Christmas vacation at Elkhart Lake, Wisconsin. Imagine staying in a charming countryside bed and breakfast or an inn with a rich history evident in every aspect. You can then start your day by having breakfast with Santa in one of the local restaurants, go on a horse-drawn wagon ride, or buy some souvenirs and trinkets at the Old World Christmas Market. You'll find travelers from all over at Greenbush's Wade House Historic Site, which hosts a mid-19th century style "An Old World Christmas" celebration every single year. There, you can take photos with a Victorian Santa Claus, indulge in some traditional mulled wine and German schnitzel, sing along to live holiday music, and so much more.
Hershey, Pennsylvania
Home to Hershey Park, Hershey, Pennsylvania combines the two things people love the most: chocolate and Christmas. Every holiday season, the park transforms into "Christmas Candylane", and the holiday theme takes over everything you and your family love about Hershey Park anyway. There are over 5 million lights in decorations across the park, you can go on seasonal holiday rides, and even spend the evening with Santa and his reindeer – Rudolph will be there too!
Washington, District of Columbia
The nation's capital is a fun and thrilling place to visit any time of the year, but there's something about the month of December that makes it all the more magical. There is so much for people to see and do no matter what their interests are. For example, you might want to check seeing the National Christmas Tree get lit off your bucket list. Others may want to spend their time exploring Georgetown GLOW DC, which is the only curated exhibition of public lights in the region – this is really unique and fun to do since many of the installations are the works of local and international artists. You can go ice skating at the national harbor, Christmas shopping at one of the many regional Christmas markets, and just bask in the glowy, wintery atmosphere that DC offers.
Santa Claus, Indiana
I mean, the town is named Santa Claus – did you really not expect them to go all out during the holiday season? You and your family are in for the most memorable Xmas holiday of your life with a trip to Indiana this December. Often called "America's Christmas Hometown", you'll find so much to see and do while you're there. Be sure to plan your trip around their three-weekend holiday celebration which includes extra festivities such as a drive-through Santa Claus' Land of Lights and Christmas-themed fireworks.
Chicago, Illinois
Chicago sees some of the highest snowfall across the nation and there's something about a glistening white Christmas that adds to the merriment of the season. The Windy City goes all out when it comes to celebrating with an array of Christmas markets, festive holiday events, and breathtakingly beautiful light displays. Though their famed Christkindlmarket will be held virtually this year, visitors will still be able to spend their time browsing fresh Christmas trees at their annual exhibition or ice skating at Maggie Daley Park. There are so many holiday lighting ceremonies across the city and some that are worth visiting include the Zoo Lights at Lincoln Park Zoo, the Magnificent Mile Lights Festival, and the Christmas Tree Lighting at Millennium Park. If you want to get out of the cold outdoors, there's no better place to thaw out than the Museum of Science and Industry, which is hosting "Christmas Around the World".
New York City, New York
Home Alone movies. The tree and ice skating rink at Rockefeller Center. The decked-out light displays at Times Square or Radio City Music Hall. I mean, is there any place more Christmassy than New York City? We suggest getting there in time to witness the annual tree-lighting ceremony at the Plaza and then maybe taking a walk along Fifth Avenue to see all the light displays and store decorations. Ice skating at the rink at Rockefeller is a Xmas tradition of sorts for many people, and though they haven't confirmed opening it up to the public this year, it would be a great way to end the night with friends and family. Everything from the weather to the streets lined with decorations adds to the Christmas charm you're searching for this year.
Ogden, Utah
Every year since 1962 the town of Ogden kicks off their holiday season with an Electric Light Parade celebration. The parade floats have become so elaborate over the year and comprise everything from world-class performers and artists to elaborately themed decorations with a lot of detail. Santa will be there on the final float, leading the way into Christmas Village, which lights up with a spectacular display of lights as well as a fireworks display. Everyone is then invited to explore Ogden's Christmas Village which is filled with themed areas like the North Pole, Santa's workshop, and much more. Joining the prized tradition is the perfect way to start your winter holiday getaway and the memories you make are sure to stay with you forever.
Charleston, South Carolina
If you'd prefer to celebrate the holidays someplace warm, then the holiday destination of choice for 2020 would be Charleston, South Carolina. The city goes all out when it comes to Christmas festivities and everything has a magical aura to it – though that seems to be the case all year round in this charming and fun place. Keep an eye out for the city's historic mansions which are usually decked out for the holidays and are really a treat to see for visitors of all ages. They've made their usual Holiday Festival of Lights a little bit more social distancing friendly by enabling people to enjoy the lights, decorations, and displays from the comforts of their car. You're still able to stroll down the streets, if you choose to, and stop in at storefronts and restaurants to eat and shop.
–
Any of these destinations are worthy of being the setting for the next Hallmark Christmas movie and you're bound to have an amazing time with friends and family. These towns, with all their lights and decorations, are so magical and we couldn't imagine spending Christmas anywhere else. I mean, we've all had a pretty trying 2020 so why not end the year with a little bit of love and joy – after all, isn't that one of the main meanings of Christmas? No matter where you celebrate, we hope it's full of cheer for you and yours!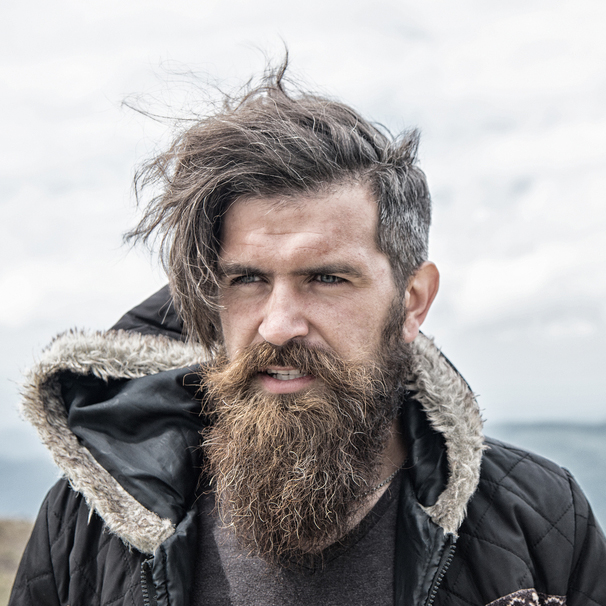 David Jones
I am a professional travel writer and travel enthusiast who traveled the world twice, so I am sharing my firsthand knowledge about everything related to travel and spending time abroad.
TravelSites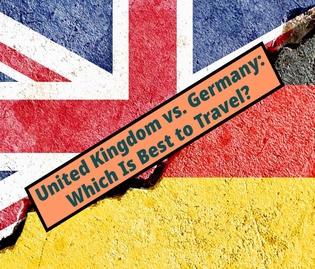 United Kingdom vs. Germany: Which Is Best to Travel?
Both the United Kingdom and Germany are fantastic choices for an upcoming getaway, but is one better than the other?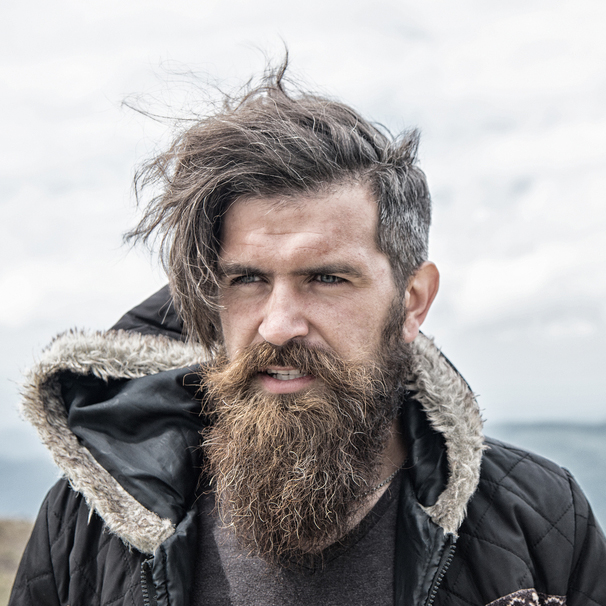 David Jones
13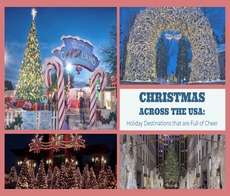 Christmas Across the USA: Holiday Destinations that are Full of Cheer
For most of us, the Christmas season starts as soon as Halloween finishes. We take off the Halloween costume and immediately put up our Xmas trees, only taking a short break in between to feast on turkey, mashed potatoes, and delicious pumpkin pie.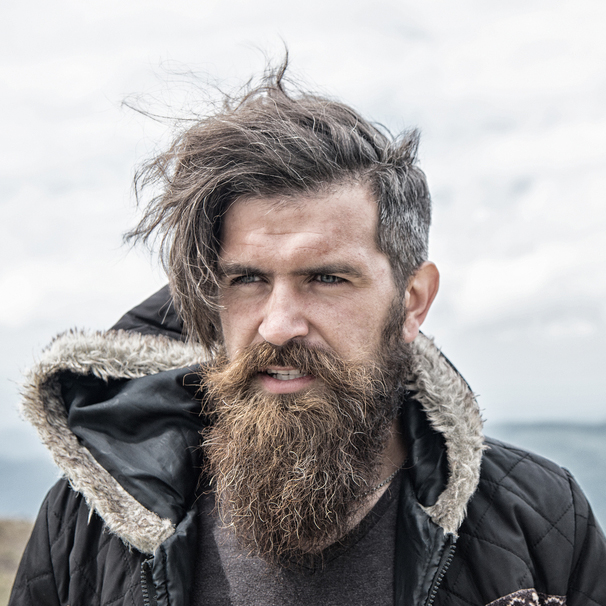 David Jones
355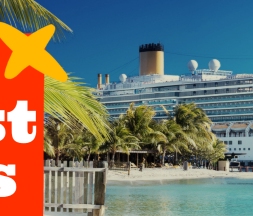 The Best Cruises in the World
With summer coming to an end, most of us have already taken our vacations this year and are already dreaming about our next one.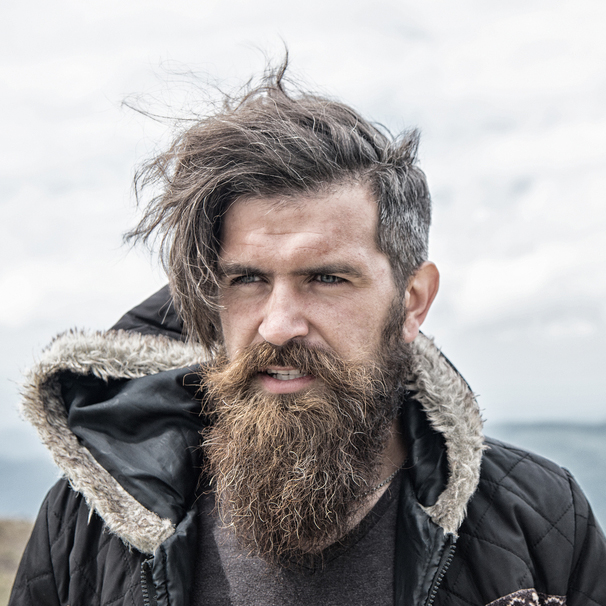 David Jones
256