Best Hotel Booking Sites
sites
Which is the best hotel booking site?
One of the hardest parts of planning a trip is finding a place to stay. The hard part isn't necessarily finding an available room; it's finding an available room that you'll be comfortable in. Whether
booking a hotel
, hostel, or apartment, it can be challenging to figure out if the rooms will live up to the pictures you see online. We've all booked hotels that looked great on the website only to check in and realize that those pictures were out of date. You never know if the site you're using to book your hotels is trustworthy- they could be overselling the place or overcharging you, or both. That's why we made this
best travel website
. What we do is provide you with a detailed breakdown of each booking site, so you know which one is right for you, and can trust that you're getting a great deal on a great room each time. No matter where you are traveling to, our list of Top Hotel Booking Sites has you covered. These
hotel booking sites offer deals with hotels
all over the world, and they offer everything from budget rooms to five-star suites. We've done an exhaustive review of each site, too. One of the first, and most significant, factors to be considered as the interface and general usability. Any hotel booking website needs to be easy to navigate and use, but it's doubly true for a hotel booking site. You're going to be spending your hard-earned money booking a room, and you need to know everything there is to know about a hotel before committing to it. It doesn't matter how great the offer is for a room if you can't see it behind a constant stream of pop-up ads, or if the website is so difficult to navigate that you can't find the information you want. That's why one of the first things we look at for each website is the user interface, and we won't give a high rating to a website with a bad interface. When you're looking at hotels, hostels, and apartments, you don't want to struggle to find the information you need. Some sites make it difficult to find information on amenities, location, or extra fees. Nobody wants to use a website that doesn't make all the relevant room information easy to find. Pet fees are a great example; more and more people travel with their pets, and want to know if the room they're looking at allows pets and, if so, how much extra it costs. For a lot of people, a hotel's pet policy can be a deal-breaker, but it isn't always easy to find. That's the sort of thing we want to be able to find and understand easily.
What makes the difference between good and lousy Hotel booking sites?
We also take into account the search filters and sorting options that each site offers. The best hotel booking websites should do more than just give users the option to add a destination, arrival dates, departure dates, and a number of guests- that's a basic need. A wider selection of search filters that allow customers to narrow down, which offers they see by adding specific preferences, makes all the difference. This isn't just a way to save time while you're searching for a room, it's a way for you to be sure that you find exactly the kind of accommodations you want. You can narrow your search to hotels with swimming pools, rooms with a balcony, or the type of breakfast being offered. This way, you know when you book your room that it has exactly the amenities you want. You can eliminate the risk of booking a hotel that doesn't include free breakfast if that's important to you or guarantee that you only see hotels that have a fitness center or business center. Some hotels may not offer free wi-fi, and others may have paid high-speed internet options in addition to their free service. All of these could be a deciding factor for you in booking your hotel, but not every site gives you the ability to filter out hotels that don't have those amenities. A broad, detailed selection of filters is also a sure sign that the site has done their due diligence on the hotels they work with, and is only booking rooms with hotels they know and trust. They can't have that many filters if they don't know the hotels well. In addition to having good search filters, a variety of options to sort the search results is also important. It can prove enormously useful when looking for accommodation; 'sort by' options usually include sorting by price, distance from the city center, and average review score. With each of these, you can choose sort from highest to lowest, or lowest to highest. So, you can sort your search results to show the most affordable hotels first, or the hotels closest to the city center, or the ones with the highest reviews. If you need to find the most affordable option because you're on a budget, or if you're planning a business trip and want the accommodation closest to the town center, regardless of price, this feature is a huge help. Most hotel booking sites will offer the basics, allowing you to sort the hotel by price. Other sorting options are where some of these sites really shine. Price isn't the most important factor on every trip, and things like location or the number of five-star reviews are what matter the most to a lot of people. You may be willing to pay more for a better experience, and if so, sorting the hotels by price is a waste of your time.
What about hotel booking sites loyalty programs?
We also look at the various loyalty programs that are offered by each site. A good loyalty program keeps you coming back by rewarding you for using the site. Loyalty programs are blatantly self-serving, but they benefit you, too. Especially if you are a frequent traveler who regularly stays in hotels for work, a loyalty program can be the biggest reason you choose one site over another. However, it is an important aspect of any booking service, whether it is for hotels and apartments, or
cheap flights
and cruises, no matter how often you travel. Even if you only travel a couple of times per year, a loyalty program can offer you benefits. It might take a couple of years for those benefits to add up to something worthwhile, but that's still better than nothing. Not every site has a loyalty program, so first, we sorted them into those that had one and those that didn't. We then looked at what the benefits were and what it takes to earn them; if it takes five years of booking monthly trips just to earn the first benefit, it isn't worth it. It also isn't worth it if you can earn a benefit after two or three trips, but the benefit isn't something you actually want. To have a good loyalty program, the rewards have to be earnable in a reasonable time frame, and they need to be worthwhile rewards.
How do I get the cheapest hotel rates with Hotel Booking Sites?
For many people, price is the first thing they look at it and often the biggest factor in choosing one hotel or apartment over another. That's why we also considered whether hotel booking websites offered a price match guarantee. This is a feature that a lot of people overlook, but it can save you a lot of money. A price match guarantee means that if you find a room for a lower rate at the same hotel on a different site, they'll match the price. For example, if you book a room on Expedia but then see that the same room at the same hotel was on Hotels.com for $50 less per night, Expedia would match that lower price if they had a price match guarantee. The price difference usually isn't that large, and sometimes it's only a few dollars. If you travel frequently, even a few dollars per night can add up quickly, though. The biggest advantage of a price match guarantee actually isn't the money you might save if you find a lower rate on a different site. The biggest advantage is that it's a statement of confidence from that hotel booking sites. Offering that kind of guarantee says that they really believe they have the best deals out there because they won't offer that kind of guarantee if they think they're going to have actually to use it very often. You can be fairly certain if you see a price match guarantee that you're already getting the best deal available. The fact that you know without a doubt that you'll save even more money if you find a lower price elsewhere is a bonus. You might be wondering why you wouldn't just book with the cheaper site if you find a lower rate. There are two reasons: the first is that a quality site should offer a price match guarantee even after you've booked, so it's worth your while to keep checking room prices after booking. The second goes back to the loyalty programs we mentioned. The cheaper hotel booking sites may not have one, or you may already be invested in the loyalty program of the site with the price match guarantee. If so, you really want to keep booking with them to keep earning rewards. A price match guarantee means that you don't have to miss out on loyalty rewards just to get a better rate on a room. In the same vein, we looked for sites that offered price change notifications via email on the rooms that they've been looking at. Hotel booking sites that did not include this feature were marked down, while those that did not compare prices across a range of different sources were also noted for lack of transparency.
How do I find hotel deals with Hotel Booking Sites?
As well as a price match guarantee, we also looked at special secret hotel deals offered by each site. These deals allow users to book hotels at discounted prices in specific locations, with all the preferences they want in terms of location and amenities. The catch is that they will not know the name of the hotel until after the booking has been made. The reason hotels offer this to booking websites is that they want to fill their unused rooms, but they don't want customers to hang around waiting for a price drop on the official website before booking. They hide the name and allow guests to find five-star hotels at three-star prices; customers get a great hotel at a great price, and hotels fill rooms that would otherwise have been empty, so it's a win-win. Priceline, Lastminute.com, and Hotwire all offered these deals, among others.
Hotel Booking part of the sites
Finally, we reviewed the booking itself. We were specifically looking at whether you can make the final purchase on the hotel booking site itself, or you're directed to a third-party site to complete the reservation. It is always simpler to do everything in one place, and it makes it easier to keep track of what you've booked and where if you can do it all through one hotel booking site. We felt that the ease of booking on one site compared with being forced to use a third-party website was a big enough factor in choosing a hotel booking site that we considered when reviewing every website.
Is Your List Ultimate Hotel Booking website list?
We're confident that we've compiled a list of the absolute best hotel booking sites available today. It provides an unbiased view on every one of the sites, which means you can select the hotel booking site that's the best fit for your needs. We don't offer our opinion, all we do is lay out the facts and describe the experience of using each site. That means this isn't a list of the sites that we like the best, and it's an accurate list of the best hotel booking sites in existence. We made sure to rank the hotel booking sites based on tangible factors: user interface, price match guarantees, secret deals, search filters, and sorting, and other things that clearly mark some sites as being objectively better than others. Travelers often choose their destination based on the availability and affordability of the accommodations they find. Because our list guides you toward the hotel booking sites offering the best deals and the easiest tools for finding the hotel, hostel, or apartment you want, it's a great tool for anyone planning a trip, for example, whether you're
planning to Turkey or Greece
months in advance or you need to book a room in London at the last minute.
Show more
Popular
Latest travel blog posts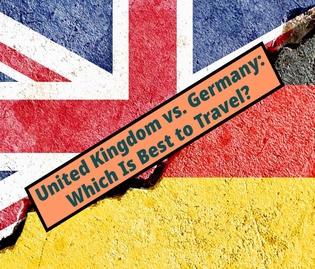 United Kingdom vs. Germany: Which Is Best to Travel?
Both the United Kingdom and Germany are fantastic choices for an upcoming getaway, but is one better than the other?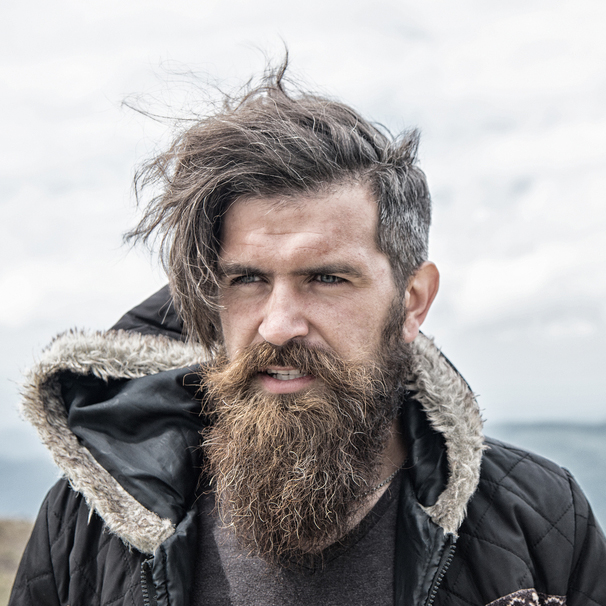 David Jones
11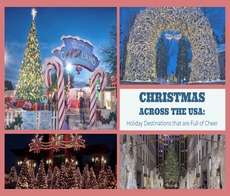 Christmas Across the USA: Holiday Destinations that are Full of Cheer
For most of us, the Christmas season starts as soon as Halloween finishes. We take off the Halloween costume and immediately put up our Xmas trees, only taking a short break in between to feast on turkey, mashed potatoes, and delicious pumpkin pie.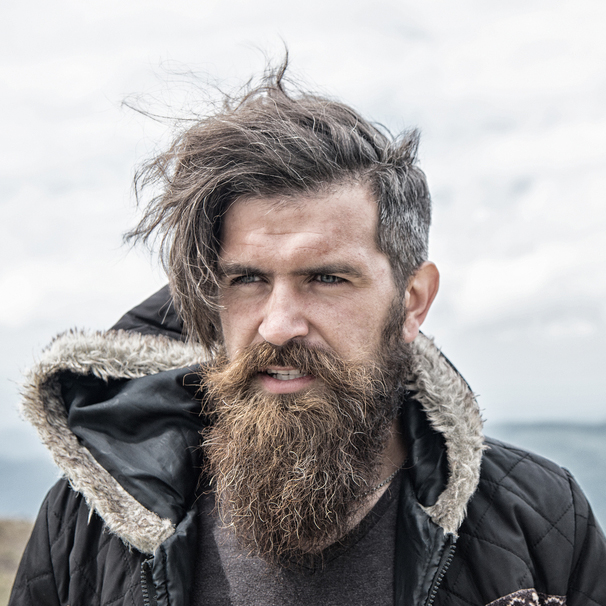 David Jones
355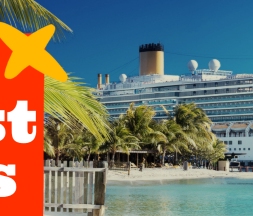 The Best Cruises in the World
With summer coming to an end, most of us have already taken our vacations this year and are already dreaming about our next one.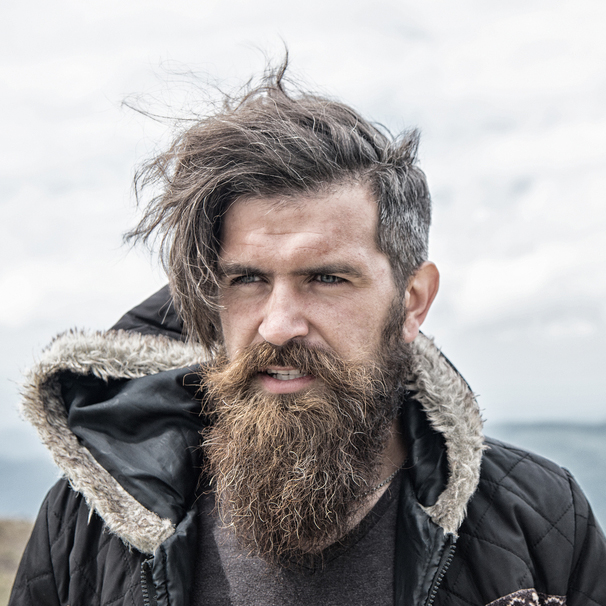 David Jones
254
popular
Related Categories