Reddit Travel
sites
Since its launch in 2005, Reddit has become the go to place on the internet to discuss everything from politics to sport to global disasters. In 2018, it ranked as the third
most visited in the United States
, and boasted more than 200 million unique visitors every month. It uses a bulletin board system to discuss topics, while its subreddits are communities of users that focus on specific themes. A particularly common theme for subreddits is travel, where people can find information on nearly every location imaginable, as well as discovering itineraries, getting tips and advice or simply just gaining inspiration by looking at the photos and first hand experiences posted by the millions of users. Functioning much in the same way as a forum, anyone can post their thoughts and comments on each piece, adding their own opinion to create a more comprehensive and all-inclusive space for discussion. They are great alternatives to resources such as guidebooks, as they are constantly updating with the latest trends and come from millions of travellers with different perspectives. For that reason, we have put together a complete list of the top ten subreddits concerning
travel-related topics
, from ones on camping and hiking to freelancing while on the go. Knowing where to find the communities containing the most useful information on all things travel can be a great resource, whether planning, or already on, a trip, offering an alternative to
travel guidebooks and documentaries
. They can be accessed by anyone with an account, which is free to sign up to, meaning it does not discriminate against those who are more budget-conscious. We took into account a range of different factors when reviewing each subreddit to ensure that we were only presenting the most helpful ones available, picking out each one's highlights, what makes it unique, and its potential drawbacks. The pros and cons are also listed in an easy-to-read set of bullet points below each review. One of the first factors that was considered when reviewing the various subreddits was the variety of content featured on the feed. Scrolling down a page full of text only, although maybe informative, is not considered one the most engaging ways to learn about a topic, and can make the website appear dull or monotonous. Instead, subreddits that feature a wide range of content, including text, images, photos and videos will make it far more interesting for its users, who can gain knowledge without having to read the entire time. Often, a photograph can say more about a place than someone describing it, allowing the viewer to make their own mind up about whether they would like to visit or not, while at the same time making the subreddit more stimulating in general. That being said, r/travelphotos is, as the name suggests, choc-a-bloc with fantastic, inspirational photos, however as a place to gain details, tips and advice on places, it is lacking. Hence, when assessing the subreddits, we made sure to take a look at the content on offer and how varied it was. Another factor that was taken into account when assessing the subreddits were the guidelines that had been put in place by the admin of the group. As a platform to which anyone with an email address can sign up, the content that is shared is largely uncensored and can vary significantly from group to group. Therefore, it is the role of the subreddit administrators to put in place a set of rules as to the type of content that can and cannot be posted. One of the typical rules on travel subreddits, in addition to the most obvious, is one against the sharing of poltiical propaganda or discussion. This is to prevent the group from alienating certain people and helps keep the content focused on travel-related themes rather than going off on a tangent. A group that is seen to adopt a particular political leaning is not only largely irrelevant to travel, it makes it also appear exclusive and can damage its reputation as a whole. Be that as it may, some subreddit administrators take the job of creating guidelines beyond the call of duty and end up creating a list that is far too longwinded and pedantic. The subreddit DigitalNomad, for example, features a very strict set of rules that doesn't give the users room to assume anything and that would almost have to be printed off and kept by your side in order to avoid breaking them. For that reason, we looked at the guidelines of each to ensure quality control, as well as to make sure that there was a degree of flexibility to keep the content interesting. Recommending subreddits that were only relevant to one particular group was something that we tried to avoid doing by finding the ones that appeared, instead, to the widest demographic. Upon reading through various travel blogs, we discovered that many only appeal to those who have the funds to engage in '
luxury travel
', such as
staying in boutique hotels
, eating out at expensive restaurants and doing activities like skydiving. Hence, we strived, when assessing the various subreddits, to find the ones that catered to all budgets and backgrounds, be it a French traveler on a shoestring or a retired American couple who have just sold their law firm. The subreddit r/freelance was one example of a group which, although useful, seemed mostly to provide for those
based in the United States
, as the majority of the tips and advice concerned topics such as paying tax in the US. While this is to be expected from a US website in which the vast majority of its users are from North America, the subreddits that featured a more varied and inclusive selection of content tended to be ranked higher in our list than those that accommodated just one particular group. Finally, we looked at the number of links to other useful websites and groups were included on the subreddit, as well as how useful they were to travelers. Reddit is a fantastic place to gain insight into a variety of topics, however you will sometimes need to acquire more detailed information elsewhere and make bookings on other websites, therefore a good supply of external links is always a useful thing to have included on a subreddit. Groups that had drop down menus with links to the best accommodation or
flight reservation sites
, for example, were considered as particularly good, while others offered the best places to buy items such as traveling equipment like tents, boots and sleeping bags. The subreddit, Solotravel, has a number of recommendations for travel-related websites, as well as links to other threads on subreddit containing useful information. As a consequence, it was ranked higher in the list than those without external links. Overall, this list features the top ten subreddits for getting a range of information on travel-oriented topics. Not only does it offer groups that encourage the posting of inspiring photos and helpful tips and advice, it also has related discussion groups dedicated to themes such as freelancing and how to prepare for a move abroad. Reddit, with its simple layout and easy to use features, has been for a number of years, a brilliant place to gain insight into a variety of topics, and travel is no different. Taking into consideration the aforementioned factors, we scoured the website for only the very best subreddits to compile a list of what we believe to be the most resourceful places for travelers, where you will find content sourced from the millions of people who use Reddit everyday. Although we don't recommend throwing away your guidebook just yet, with this selection of subreddits, you'll be able to find out almost any information you need, while you can even post your own questions if you don't see it already featured.
Show more
Best Travel Reddits sites
Related categories
Popular
Latest travel blog posts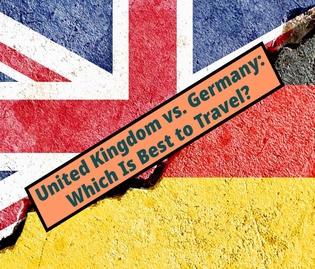 United Kingdom vs. Germany: Which Is Best to Travel?
Both the United Kingdom and Germany are fantastic choices for an upcoming getaway, but is one better than the other?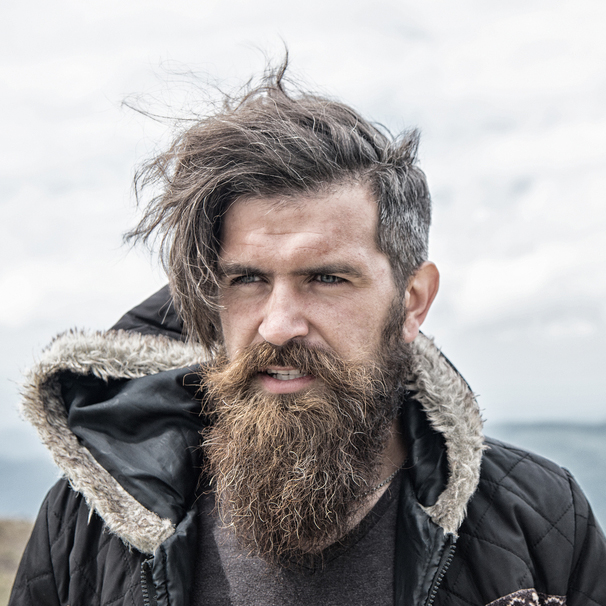 David Jones
11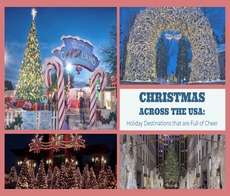 Christmas Across the USA: Holiday Destinations that are Full of Cheer
For most of us, the Christmas season starts as soon as Halloween finishes. We take off the Halloween costume and immediately put up our Xmas trees, only taking a short break in between to feast on turkey, mashed potatoes, and delicious pumpkin pie.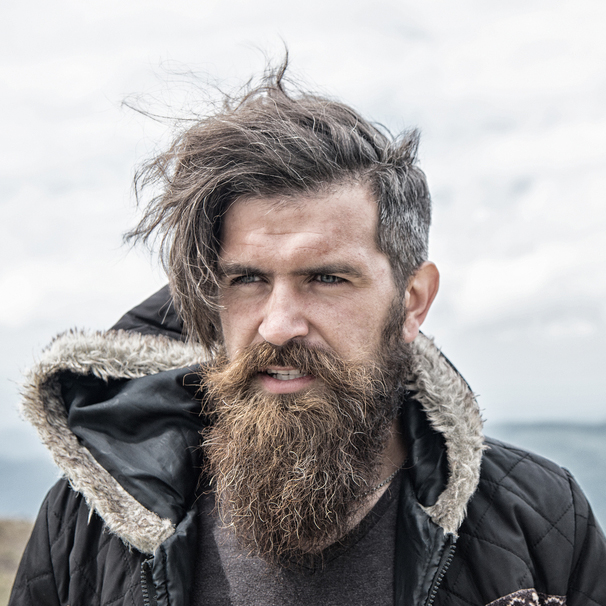 David Jones
355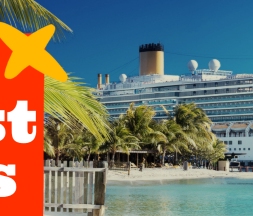 The Best Cruises in the World
With summer coming to an end, most of us have already taken our vacations this year and are already dreaming about our next one.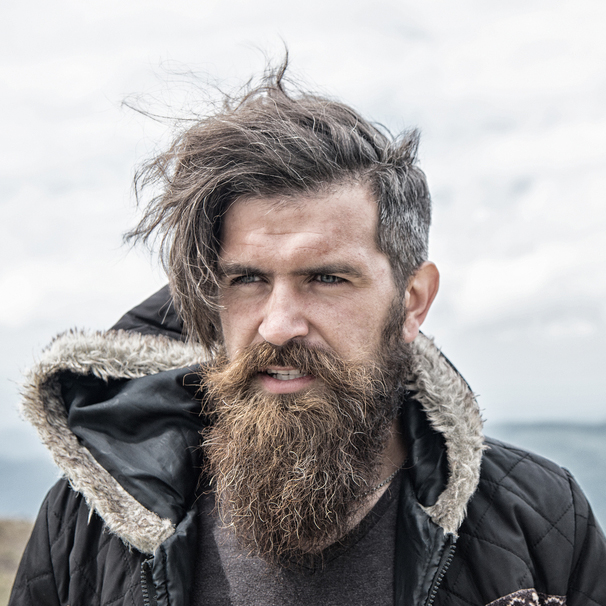 David Jones
254